Best Anti-Ageing Products
The Best Anti-Ageing Products You Need to Know About
By Finlay Ferdinand
-
3 years ago | Updated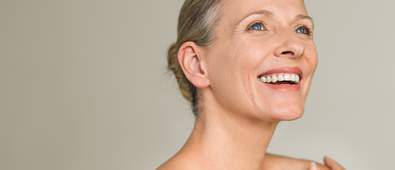 I want wrinkles and dull, lacklustre skin…said no one ever. No matter your age, everyone wants to hold onto firm, vibrant, soft skin.
Even the great Cher knows you can't turn back time, but what you can do is equip yourself with some of the best skin treatments in the beauty business to defend against the common signs of skin ageing. And with so many options nowadays, it can be tiring deciding between so many anti-ageing products that claim to give you the skin of your dreams.
Luckily for you, we've put in most of the legwork and found you five top anti-ageing products that have great reviews and we're sure even better results.
So sit tight and let us walk you through the Cosmetify-approved anti-ageing beauty must-haves for this year.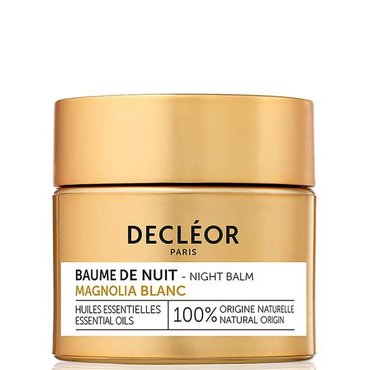 £66.00
I know you know Decléor: one of the leading skin care brands that creates luxurious, specially formulated products to work wonders on your skin. And with the Decléor Aromessence Magnolia Youthful Night Balm by your side, your skin will look and feel rejuvenated in no time.
Every morning, you'll awake with skin that feels smoother and more hydrated, which looks toned, even and fresh. This night balm will spruce up your nighttime skin routine and is always on a best anti-ageing products list – oh you don't believe us? Well, have look for yourself.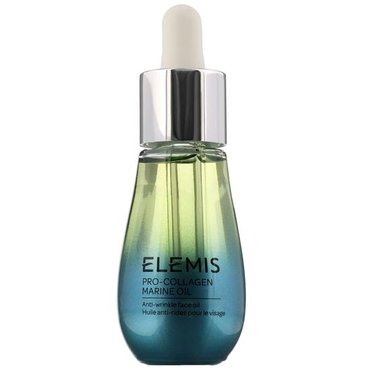 £51.04

£52.95

(4% off)
I know the thought of putting oil on your face can sometimes be daunting, but trust us, this oil by ELEMIS is the way forward. It not only hydrates and nourishes, but it also sinks into the skin beautifully to leave you with a youthful radiance. And over time this oh-so-gentle formula, which is enriched with a trio of seaweeds, will offer intense hydration, reduce the appearance of fine lines and wrinkles and will leave you looking years younger.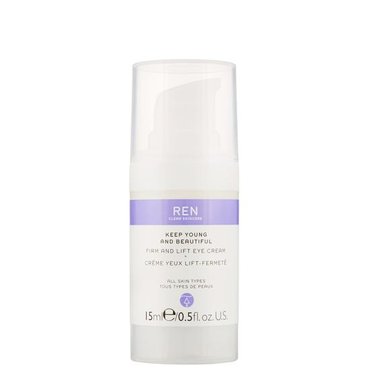 £29.00

£32.50

(11% off)
This bright-eye inducing cream will capture your eyes and your heart with its fast-working formula. Wave goodbye to dark circles and puffiness, as REN Keep Young & Beautiful Firm & Lift Eye Cream, brightens and plumps your skin with collagen-enhancing peptides and a cocktail of hydrating ingredients. Your eye contours will never look as well-rested as they do with this daily, miracle-working eye cream.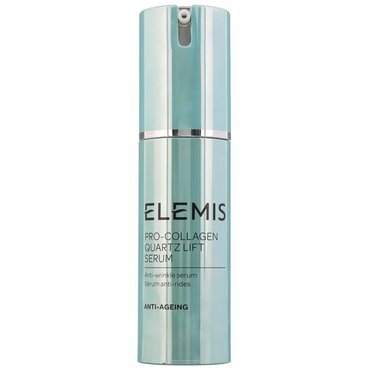 £87.95

£88.00

(1% off)
Perhaps the no.1 anti-ageing serum worldwide, anyone who knows skin care should know of the ELEMIS Pro-Collagen Quartz Lift Serum.
This light-wearing serum is a bestseller and award-winner for good reason: it can reduce the depth of wrinkles and get your skin hydrated and firm in a flash! I mean, you could call this serum the personal trainer for your face because not only does it work your skin out, but it'll completely transform the look and texture of your complexion.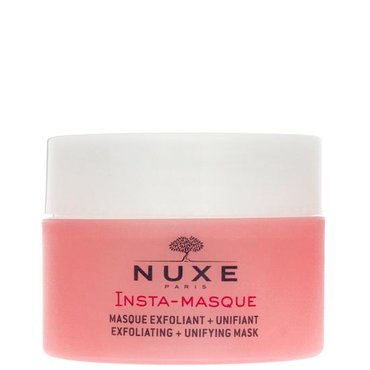 £13.81

£16.20

(15% off)
A cult classic, this radiance-enhancong product from Nuxe will give you a youthful, more vibrant complexion, and, with an impressive ingredient's list, firmer skin and reduced fine lines are just around the corner. Much more than an everyday exfoliator, this impeccable mask improves your skin's firmness, elasticity and tone. Let Nuxe unlock the secret to beautiful, youthful skin.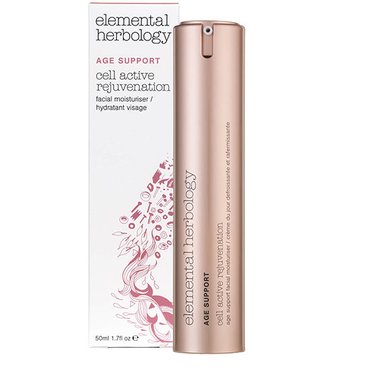 £60.00
Keep your complexion looking young with this targeted solution from Elemental Herbology. Designed with mature skin types in mind, this moisturiser plumps and firms the top layer of skin to ensure a more radiant and youthful visage. It works by employing the hydrating nature of natural ingredients that penetrate the skin to ensure long-lasting moisture levels. Natural key ingredients such as royal jelly and acerola fruit extract keep your skin looking beautifully vibrant for outstanding results.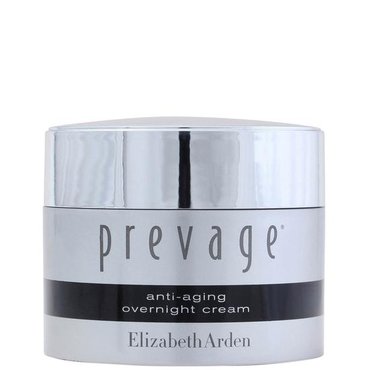 £137.00
Wake up to a beautified complexion with this powerful overnight cream from anti-ageing experts, Elizabeth Arden. Featuring innovative Idebenone technology, this cream works in synergy with your complexion by syncing up with your skin's cycle to make the most of its natural repair processes. The result? Firmer, brighter skin that feels totally hydrated.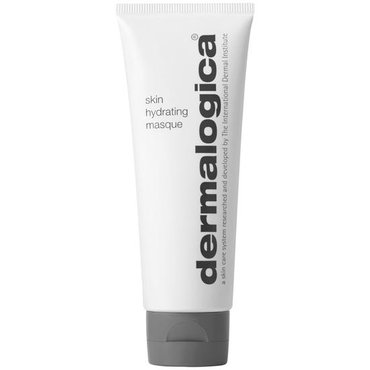 £30.95

£39.00

(21% off)
Soothe irritation and dryness with this pampering mask. Boasting a gel formula, this antioxidant-rich mask combines vitamins C and E together to smooth down uneven textures and combat free radicals, helping to ensure a revived complexion that beams with luminosity. This innovative mask helps to reduce fine lines and increase elasticity, making it a must-have for your kit.
£20.95

£28.07

(26% off)
Battle off the 14 tell-tale signs of ageing with this must-have treatment from Skin Doctors. This hypoallergenic formulation is ideal for all skin types, even the most sensitive of complexions, and provides intensive moisturisation that plumps up fine lines and wrinkles. The intelligent formulation actively re-plumps your skin and thickens fragile areas while evening out your skin tone by utilising a cocktail of high-quality ingredients.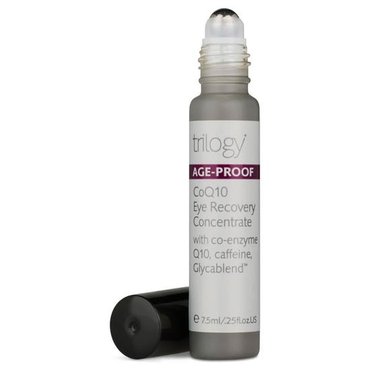 £23.33

£24.75

(6% off)
Discover the three-in-one action of the Trilogy Age Proof CoQ10 Eye Recovery Concentrate. This skin saviour actively brightens and hydrates the delicate area that surrounds the eyes, whilst a cocktail of L22®, hyaluronic acid and caffeine work together to perk up tell-tale signs of fatigue. The super-ingredient L22® works by mimicking the lipid profile of your skin at 22 to support a firmer, more youthful appearance.

So there you have it: the best anti-ageing products that are ready to give you the tight, even, glowing skin you deserve. These products will help you feel more confident in your own skin and enhance your natural beauty, because sometimes beauty is skin deep.
Anti-Ageing Skin Care FAQs
Do anti-ageing creams work?
Some people may be dubious of the power of anti-ageing creams, as many make false promise they can't always keep. However professional dermatologists, scientists and beauty experts do suggest that anti-ageing treatments can help hydrate, nourish and protect your skin from damage and environmental stressors.
For high-performing anti-ageing creams, look out for star ingredients such as, collagen, vitamin C, AHAs, retinol, antioxidants and, of course,face sun protection. To find out more and to see how these ingredients can help your skin take a look at our beauty glossary or see individual products.
At what age should you use anti-ageing products?
This is obviously all down to personal preference, but experts recommend implementing anti-ageing skin care products into your routine in your late twenties. This includes serums, face masks, moisturisers and eye creams.
Of course, this is not a hard and fast rule, it's whatever feels natural to you and your skin. One important thing to note is that experts do suggest you shouldn't overload your skin with heavier anti-ageing treatments while you're still in your teens or early twenties. Formulated for older, dry skin, these harsher products can be too much for younger, oiler complexions and can cause breakouts.
How can I stop my face from ageing?
Ageing is a natural process that affects us all and while anti-ageing products shouldn't be seen as a solution to a problem, it is a good way to take care and nourish your skin. Implementing anti-ageing products into your daily routine can help boost radiance and add some much-needed moisture back into your skin. This is a great way to plump up fine lines and wrinkles.
A big anti-ageing tip is to always wear face sun protection with high SPF. This is a must for everyone at any age, as sun damage can not only accelerate the signs of ageing but can create long-lasting health damage. Experts also recommend using gentle cleansers in order to not pull or tug at the skin. And, of course, the biggest skin care tip is to drink more water!
What is the best anti-ageing cream on the market?
Some of our favourite anti-ageing creams come from leading beauty brands, including The Ordinary, Estee Lauder, Olay and Drunk Elephant. The best anti-ageing creams, lotions and serums are the ones that help boost hydration, whilst rejuvenating dull, dry skin.
With lots to choose from, finding the best anti-ageing cream can be a tricky task. But at Cosmetify, we remove the hassle with our drop-down filters. Simply search by ingredient preference, brand, format, skin type and skin concern. This helps narrow down your search to find the appropriate anti-ageing products for you and your skin, whether you want vegan-friendly formulas or skin-tightening solutions.