Murad
Enjoy the Murad collection of anti-ageing skin care, day creams, face oils & serums plus lots more. Be sure that you add a sale alert so that you always get informed about brand offers and discount codes.
Best Selling Murad Products
Murad Moisturisers
Murad are the go-to brand for anti-ageing. They were the first brand to introduce anti-ageing formulas without the need for surgery, instead focusing on lacing their potent serums, moisturisers and creams with active ingredients, vitamins and antioxidants to maintain a youthful complexion.
Explore their bestsellers here to discover the secret to a younger looking complexion. Whether it's with a potent eye cream, vitamin-infused moisturiser or a through cleanser, Murad have everything you need to age gracefully and healthily. Breathe life into your skin with Murad, the brand that transforms you into a real-life Benjamin Button.
Eradicate puffiness, dark circles and bags under your eyes with this invigorating formula. Murad know that our eyes are the body part that shows our tiredness and have acted accordingly; they've created a line of eye creams to transform dull and weary skin to a picture of energy.
Breathe vitality into lacklustre areas and quench thirsty skin around the eyes with each application. The potent formula locks in moisture for eight hours, keeping you looking full of vigour for a day in the office.
£39.00

£50.00
Give a new definition to the term 'beauty sleep'. This retinol-infused formula renews your skin whilst your sleep, transforming tired skin to a fresh, bright and clear complexion that's ready for the day. The dynamic remedy unclogs pores, reduces the appearance of scars and eliminates fine lines, all whilst you're dreaming away for the full eight hours. It's the dream skin care routine, right?
Wake up each morning with a revitalised complexion, saving you the time and hassle of an arduous morning routine. Add this nourishing night cream to your evening routine and sleep safe knowing your skin will look flawless come the sound of the alarm.
£57.95

£70.00
Transform tired and lacklustre skin into a wave of vitality with this refreshing dose of vitamins. Powered by the protective and brightening properties of Vitamin C, this dynamic serum is the seamless gateway to healthier looking skin with a radiant shine.
Saturated in antioxidants and glycolic acid, the formula removes dead skin cells, reduces the appearance of sun spots and delivers a firm complexion that looks and feels younger. Bask in skin that feels silky-soft, smooth and shows a balanced tone from morning til night.
£72.00
Murad Cleansers
Every good skin care regime begins with a cleanser, and there are few more potent cleansers than in Murad's diverse selection. Harnessing the exfoliating properties of Vitamin C and cleansing acids, the range is brimming with active ingredients to deliver that dream complexion.
Achieve a silky-smooth texture with a cashmere-soft touch from a cleanser that is tailored to your skin. Remove dirt, impurities and blemishes with each application, gradually building towards a clear and bright finish. Murad focus on using safe, clean and pure ingredients to improve your routine and bring out the best in your skin.
Murad have packed every potent cleansing ingredient you could imagine into this thorough cleanser. Two forms of salicylic acid blend to banish excess oils, unclog your pores and remove blemishes. After delivering a smooth and sleek complexion, the salicylic acid cocktail prevents unwanted blemishes from reappearing.
Such is the potency of the formula, it penetrates the skin's surface to combat excess sebum, exfoliate dead skin cells and renew your complexion. Add this to your skin care collection if you're fed up of pesky impurities tainting your revitalised finish.
£21.45

£27.00
Quench thirsty skin with the hydrating properties of Murad's must-have toner. Lock in moisture to previously dry and dull areas, restore your skin's natural pH levels and revitalise lacklustre skin with one multi-purpose remedy.
Notice visibly brighter, fresher and healthier skin in just a few weeks after adding this dynamic toner to your arsenal. The enriching blend soothes irritation, produces a tighter finish and promotes a healthy complexion with a radiant shine. For clear skin that's here to stay, welcome this toner into your routine.
£22.10

£30.00
Combat blemishes, target impurities and unclog your pores with this toner that adds clarity to your complexion. Welcome Murad's top-rate toner into your skin care routine and finally enjoy clear skin with a healthy glow.
Powered by the replenishing qualities of witch hazel, the potent remedy tightens your pores whilst soothing the skin to provide immediate relief. Specifically tailored towards oily skin, the infusion of algae extract rectifies sebum production that reduces unwanted shine from obscuring your renewed complexion.
£24.90

£25.00
Murad Face Masks
No, not the kind of masks you have to wear on the train, these face masks are much more pleasant. Find masks that clarify your skin tone, control your skin's natural oil levels and firm your skin to reveal a youthful complexion. Put one aside for a relaxing evening watching Netflix and enjoy the indulgence of a luxurious face mask.
Not only are the masks pleasant to wear, they all produce long-lasting benefits to your skin - there's no reason not to wear one. Drenched in cleansing, replenishing and moisturising ingredients, the deluxe selection caters to every skin tone and type. Explore our diverse collection to find the mask that's made for your skin.
Though the product suggests it's a mask, this clarifying formula actually banishes dirt, impurities and blemishes from your skin, revealing a smooth, soft and sleek complexion. Its renewing properties reduce the appearance of blackheads and unclogs your pores, allowing you to show off a flawless finish.
Bentonite clay and kaolin absorb excess oil and sebum to keep your skin's texture feeling fresh, which is protected by the protective stream of antioxidants. A potent blend of zinc oxide and licorice root extract combats troublesome area to help keep a bright and clear complexion.
£40.00
You're used to enjoying pomegranate in your salad, but here you can bask in its skin-loving qualities with this replenishing mask. The soothing formula is tailor-made to unclog your pores and let your skin breathe - the perfect antidote for those of you who struggle with spots, pimples and blackheads.
Thoroughly cleanse your skin and give it a full makeover with the infusion of volcanic clay that penetrates the skin to extract dirt and impurities. Complementing the stream of volcanic clay is a healthy dose of polishing beads, a potent ingredient that exfoliates dead skin cells.
£24.50

£42.99
Achieve visibly younger skin with this invigorating mask that takes years off your complexion. Utilising their patented FirmQ2 Complex, Murad have created a formula that banishes the appearance of wrinkles, fine lines and sagging skin.
Tighten the skin with the revitalising stream of bentonite clay, improve collagen production with Brazilian fruit extract and provide a sea of hydration and moisture to dry areas with the enriching benefits of shea butter. Multi-purpose and fast-acting, the potent remedy is a seamless gateway a youthful complexion that's silky-smooth.
£40.80

£68.00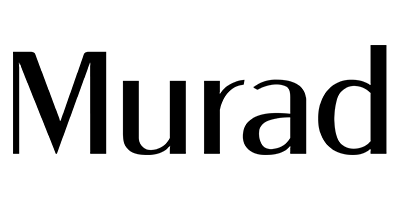 Dubbed the 'best forward-thinking doctor' and a 'beauty genius', Dr Murad is a man that you most definitely want and need in your life.
It was in 1989 that Dr Howard Murad launched his pioneering skincare brand. Dedicated to helping others care for themselves from the inside out, Murad is nothing but a product of Dr Murad's passion. To begin with, the brand showcased a variety of ground-breaking skincare products and was one of the first to supply incredible anti-ageing results without surgery. In fact, it was so revolutionary that Murad really set the bar for high-performance skincare.
Now, Murad believes there is a powerful connection between the mind, body and skin and therefore continues to supply scientifically innovative formulas as well as oriented topical skincare and dietary supplements. While they push a philosophy that inspires you to take care of your skin, they also provide no-nonsense, problem-solving products that are the ultimate solution for skin concerns.
Where can I buy Murad products online in the UK?
Products by Murad are sold in the UK at leading, well-known online retailers, such as Allbeauty, HQHair and John Lewis. Beauty Expert, Very and more also sell these products.
Here at Cosmetify, we do the hard work and help you save money on all your favourite products. We compare prices from a range of retailers across the web, meaning you can easily find the cheapest place to buy anti-ageing skin care, day creams, face oils & serums and more besides by Murad.
Is your favourite Murad product out of stock? Don't panic, simply sign up for an alert and we'll let you know the second it's back.
Frequently Asked Questions about Murad
Do they ever test their formulations or end product on animals?
Their product line is 100% cruelty-free. As such, Murad never tests products or formulations on animals.
These days, many brands avoid using Parabens in their formulas. Do Murad?
You'll find parabens in just a handful of their products (use our filters to hide these if required).
Has the end product been tested by an Ophthalmologist?
Relevant products (i.e. those to be used around the eyes) are labelled as ophthalmologist tested.
Do Murad use silicone in their products or formulas?
Not all Murad products contain silicone. Find their silicone-free options by using the filters on this page.
Can I buy alcohol-free products from them?
Murad avoid using alcohol as an ingredient in their products when possible.
I don't want to buy products containing phthalates. Can I shop from Murad?
They do have some phthalates-free options. Search for them using our site filters and by checking ingredients lists.
Are Murad artificial fragrance free?
A lot of the Murad range is formulated fragrance-free. Narrow the search by using our sort by options.
Do Murad formulate their products with sulphates?
Murad have many products with this ingredient. You can shop their sulphate-free products by using the filters above.
Does Murad use mineral oil in their products?
Some of their products contain mineral oil. Avoid them by using our site filters.