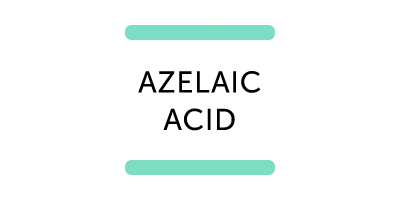 Azelaic Acid in Skin Care
Azelaic acid is one of the lesser known acids, yet it offers as many skin care benefits as its counterparts. It's produced naturally in barley, wheat and rye, and is known for its anti-inflammatory and anti-microbial properties.
Despite not being as prominent as other acids, you've probably seen it occurring more frequently in recent times. Follow our guide below to discover its skin care benefits and how to use it in your routine.
See our azelaic acid guide to answer your questions like what is azelaic acid and what are the beauty benefits of azelaic acid.
34 products found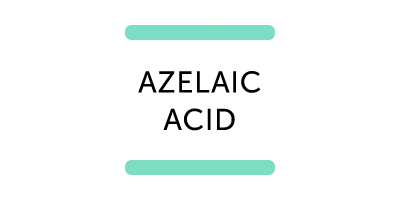 Frequently Asked Questions about Azelaic Acid products
What is azelaic acid?
Azelaic acid is derived from barley, wheat and rye, and is also produced naturally by the yeast on your skin. It typically comes in the form of a gel, cream or foam, and there is generally around 15-20% in each formula.
In some cases, there is as little as 10% in a remedy, yet there are still numerous skin care benefits. It's a reliable, stable and effective ingredient, which is why it has become more popular in recent years.
What are the beauty benefits of azelaic acid?
Because of its anti-inflammatory and anti-microbial qualities, azelaic acid is generally used to treat acne. It reduces inflammation so acne becomes less visible and it cleanses the skin of bacteria which can create an unhealthy skin barrier.
It's also known to unclog pores, lessen sensitivity and even has antioxidant benefits. We recommend using it if you want to minimise the look of scars or breakouts, which it addresses by encouraging cell turnover so your skin heals faster.
Those who suffer with rosacea can also benefit from azelaic acid; it continually improves the appearance of swelling and reduces visibility of blood vessels.
Is it safe to use azelaic acid with vitamin C and retinol
For both ingredients, the answer is the same - yes, but not at the same time. Retinol and azelaic acid can both cause irritation on the skin, so it is best to avoid using them at the same time, especially if you have sensitive skin.
We recommend using azelaic acid in the morning and retinol in the evening. If you have sensitive skin, it may even be worth using each ingredient on alternate days.
In regards to azelaic acid and vitamin C, we suggest using vitamin C in the morning and azelaic acid in the evening. Vitamin C is an antioxidant that fights against sun exposure, so it's best applied in the morning.
Is azelaic acid an AHA?
Although it has similar components of an AHA, such as its exfoliating qualities, azelaic acid isn't part of the same group. It doesn't exfoliate with the same effectiveness as AHA's, such as glycolic and lactic acid, or BHA's such as salicylic acid.
However, it does have qualities that AHA's don't possess: it balances an unmarked skin tone, it discourages discoloured skin cells from appearing and it can treat rosacea by lessening the appearance of visible blood vessels.
Are there any side effects of using azelaic acid?
Unfortunately, there are some side effects, though they're rarely experienced. The most common side effects are peeling, burning and skin dryness, which are felt almost immediately after application. If you suffer from any of these side effects, stop using the treatment and consult a doctor.
There are a few other less-common side effects, such as irritation, hives and difficulty breathing. Again, see a doctor if you experience any of these.
Can you use azelaic acid on your skin every day?
Yes, azelaic acid can be used on the skin every day. It is a mild form of acid, therefore it rarely irritates or disrupts the skin. It can even be used twice a day, once in the morning and once in the evening, especially if it only comes in less than 10% concentration.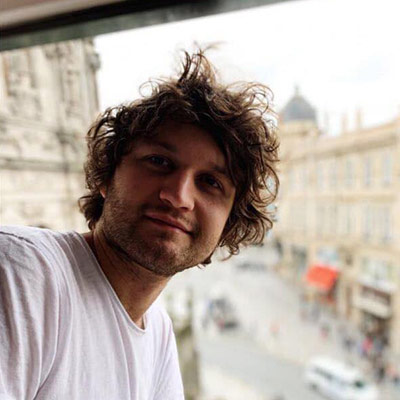 Written by Luke Chapman, Beauty Editor