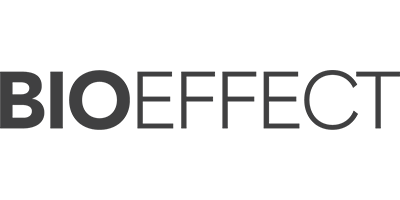 BIOEFFECT
Enjoy the BIOEFFECT selection of skin care. Make sure that you sign up with us so that you never miss their deals and promotions. Read More
Why We Like BIOEFFECT
"This luxury skin care brand is a must if you want to treat yourself to potent and innovative formulas. Whether you have dull, tired or damaged skin, these solutions from BIOEFFECT can help revive and refresh your complexion for impressive results. Firm favorites here at Cosmetify include their EGF Serum and the EGF Eye Serum. "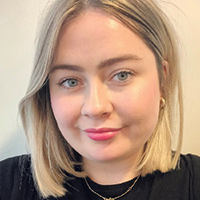 Written by Rebecca Jenkinson, Beauty Editor
20 products found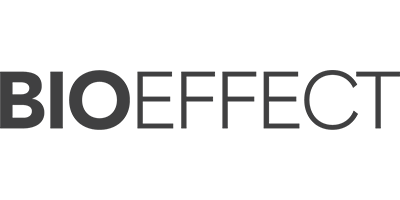 Once upon a time, three Icelandic scientists decided it was time to start a company—and a happy day it was for the rest of us when they founded BIOEFFECT. Since the moment of its creation, the amount of products produced by BIOEFFECT has risen substantially, and it's easy to see why; after a team of cosmetic enthusiasts took an interest in the company, it transformed into one of the market's leading brands.
Fast forward to the modern day and you'll find BIOEFFECT revelling in the successes of their many launches, which target dry patches on skin, irritation and blemishes.
Such is the efficacy of their products and ethos that they have earned awards including Best Biotechnology Product, GALA Spa Award and Danish Beauty Award for best luxury product. It's no wonder they have been the focus of Vogue's Fashion Night.
The company is still evolving and pioneers different techniques to combat dull skin, much to the relief of their loyal customers.
Say goodbye to a damaged complexion and welcome in an era of soft, nourished skin with a little help from BIOEFFECT.
Frequently Asked Questions about BIOEFFECT
Do their formulas contain Parabens?
The entire line of BIOEFFECT is paraben free.
Do they make phthalates-free products?
They have absolutely no phthalates in any of their products or formulas.
Does this brand put Sulphates in their formulations?
There are no sulphates in their product ingredients.
I want to avoid products that contain alcohol. Can I buy from BIOEFFECT?
They avoid including alcohol in their formulas where possible.
I usually avoid products that are artificially fragranced? Are BIOEFFECT products suitable for me?
Many of their products are listed as fragrance free. Shop this option by using our sorting options above.
I have sensitive skin and often experience allergic reactions with cosmetics. Is BIOEFFECT suitable for me?
Some of the products in the BIOEFFECT range are classed as hypoallergenic (or less likely to cause allergic reactions). These are clearly marked on product pages.
Do they use silicone in their products?
Not all BIOEFFECT products contain silicone. Find their silicone-free options by using the filters on this page.
Are BIOEFFECT formulas 100% vegan?
The majority of BIOEFFECT products on our platform are not suitable for those following a vegan routine. However, BIOEFFECT does have some products that are formulated without animal-derived ingredients or by-products, which you can see by selecting the appropriate filters.
Where do BIOEFFECT manufacture their products?
BIOEFFECT products are made in Iceland.