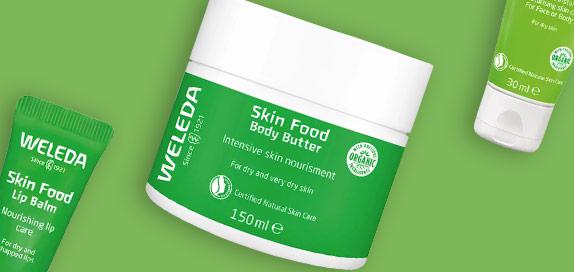 7 products found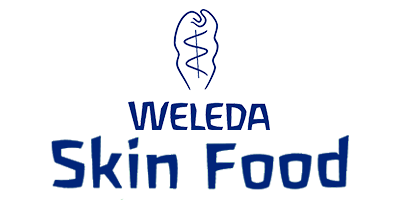 If you've heard of Weleda then you're probably familiar with the Skin Food collection.
Skin Food is one of Weleda's most iconic skincare ranges, created for those that suffer with sensitive, dry and extremely dry skin. Offering everything from intense moisture cream to body lotion, body butter and even lip balm, it's your fast-pass to replenishing, protecting and hydrating skin.
Each product within the range is made with natural, sustainable ingredients and boasts a multi-tasking formula, so whether you need to combat dry skin after swimming, smooth rough patches on feet, soothe sunburn or protect lips against the likes of harsh winds or air-con, Skin Food can be your year-round skincare saviour. Pack your favourite formula for your beach holiday, camping trip, festival or normal day-to-day activities – Skin Food will always ensure that your skin is looking and feeling its healthiest.
Shop the Skin Food essentials today and discover the beauty best friend you never knew you needed until now.
Where can I buy Weleda Skin Food products online in the UK?
Weleda Skin Food can be bought from a number of leading retailers in the UK, such as Gorgeous Shop and Beauty Flash.
Frequently Asked Questions about Weleda Skin Food
Do they have any mineral oil-free products?
They create mineral oil-free products when possible. You can check by using our site filters.
Do they formulate their products with Parabens?
Like a lot of brands these days, parabens do not feature in their product formula.
Do they use any silicone in their formulas?
None of their products contain any silicone.
Are Weleda Skin Food products, formulations or ingredients cruelty-free and not animal-tested?
Their product line is 100% cruelty-free. As such, Weleda Skin Food never tests products or formulations on animals.
Does this company operate a Fair Trade policy?
Weleda Skin Food use fair trade ingredients wherever possible.
I am a Vegan. Can I use Weleda Skin Food products?
The majority of Weleda Skin Food products are vegan. However, a handful contain animal-derived ingredients. Vegan-friendly products are clearly labelled across the site.
Are these products likely to cause an allergic reaction?
Not all of their products featured on this site are claimed to have been allergy tested (aka hypoallergenic), however you can view the applicable Weleda Skin Food range by using our sorting options.