Top 10 Grooming Influencers You Need to Know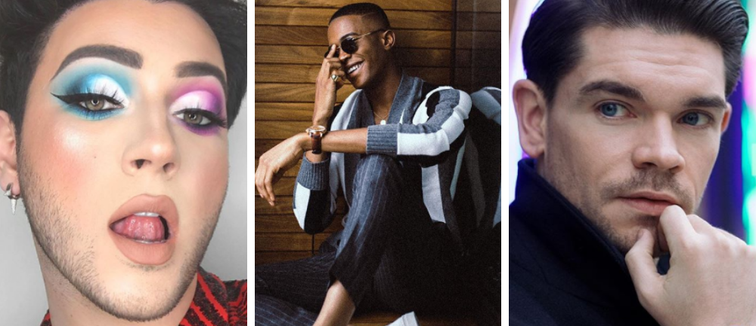 At first glance, the grooming influencer appears a fairly recent invention. It has, however, existed in some form or other for millennia. Throughout history, trailblazers have always made bold stylistic decisions, whether that means wearing the fanciest materials, shaving with cutting-edge tech or painting their faces with a particular type of mud. And billions of watching men have thought to themselves: 'Yeah, I'll give that a go'.
Today, platforms like Instagram have allowed influencers to have far greater reach than ever before. Yet, for all that, there's a number of men's grooming blogs that deserve a little more attention. Here's a few of our favourites: guys who offer a blend of product reviews, styling tips and general lifestyle advice.
Adam Gallagher
If you're at all familiar with grooming influencers, you'll likely have already heard of Adam Gallagher. His blog is packed full of fantastic images and tips: the stunning holiday snaps are almost certain to ignite your wanderlust, but try to sit still long enough to take in his excellent shaving and skin care tips.
Toni Tran
Toni Tran's tastes are numerous, which is reflected in the scope and variety of his site; you're just as likely to find articles on cars and technology as you are on fashion and grooming. Delve into the latter section, and you'll find it split between fragrances that Toni likes to promote and a walk-through of his own skin care regime.
Manny Gutierrez
Manny Gutierrez is a YouTube influencer who's achieved international acclaim for his distinctive humour and exceptional eye for makeup. If you're unafraid of a dialled-up look and on the hunt for a helpful men's beauty blog, then check out Manny's Instagram and Lunar Beauty site.
Ed Lemont
Ed Lemont's 'discerning man' blog is a particularly good source of balanced product breakdowns, but also extends to subjects as varied as restaurant reviews and the results of Ed's own hair transplant. While some sites can be a little too focused on imagery to be truly useful, the 'discerning man' backs up its photos with a good amount of written advice.
Robin James
The Evening Standard's resident grooming columnist is fast becoming one of the most easily recognisable faces in men's lifestyle. As comfortable trying products for himself as he is interviewing some of the fashion industry's biggest names, his pieces are always well worth a read. Similarly, his videos tend to be concise and well-thought-out.
Check out his night time routine below:
Igee Okafor
Nigerian-born Igee Okafor has seen his fame explode since moving to New York. His enthusiasm for fashion and grooming come together with an assortment of lifestyle tips to form an idiosyncratic guide to being a modern man.
Jim Chapman
Not only is Jim Chapman a Youtube star and GQ contributing editor, he also makes up one half of an influencer power couple. Just like his partner Tanya Burr, Jim samples a whole range of different self-care products and presents his frank response either on his blog or the pages of GQ.
Jack Lawrence
Jack mixes conventional product reviews and photoshoots with a willingness to talk about such unfamiliar topics as male Botox. You'll find that his site places a heavy emphasis on skin care – perfect for the man who wants advice on attaining the perfect complexion.
Benny Hancock
Makeup artist Benny Hancock offers something a little different to your typical blogger. His website is neatly divided between his favourite makeup creations and a personal lifestyle blog, which largely consists of fashion and travel.
Lee Kynaston
Lee Kynaston is one of the country's best-established grooming experts, having written for such publications as Men's Health, The Telegraph and Mr Porter. He taps into this wealth of experience to provide advice that's hugely useful to a range of men, but especially middle-aged guys. After all, and with all respect to Lee, it's more illuminating when your guide isn't some fresh-faced twenty-something who looks good in everything.
We sometimes need a little bit of inspiration to bring ourselves out of a grooming rut. And a few perceptive words from the right styling guru can imbue a familiar routine with new life and purpose.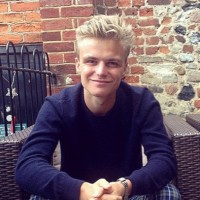 I write about everything and anything grooming or fragrance-related. If it smells expensive or has 'for men' tagged on the end, I've probably got an opinion on it.