Molton Brown
Discover the Molton Brown array of body lotions, bath & shower gels, hand creams & lotions plus others across the spectrum. Remember to add a brand alert so that you are always aware of the brand's promos and sales.
307 products found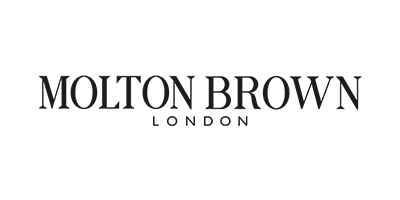 The Molton Brown journey began on South Molten Street in 1973. A beautiful blend of herbal formulations created the most decadent fragrances and it's what brought customers to this artisan salon and is what later became the essence of the Molton Brown brand.
The team went from hand-pouring natural hair care products in the basement of their salon to producing Britain's first luxury hand soap, the iconic Bubbling Orange Grove (known today as Orange & Bergamot) with its spectacular citrusy scent.
With unforgettable fragrances at the core of the brand, the experts at Molton Brown travel around the world to source the rarest, most delicate and distinguishable ingredients to create their soaps, oils, candles and creams.
Crafted alongside the most experienced perfumers, each product is bursting with a scent that represents total luxury and indulgence. In fact, they're so divine that the collections impressively hold a Royal Warrant for the supply of toiletries by appointment to Her Majesty the Queen.
So go on, pamper yourself like royalty with Molton Brown.
Frequently Asked Questions about Molton Brown
What is the Molton Brown policy on animal testing and their cruelty-free status?
Molton Brown are a cruelty-free brand. This means their manufacturing and testing processes are completely free from animal testing.
Do they avoid the use of parabens in their ingredients?
For those concerned about parabens, Molton Brown have a number of products that are paraben-free.
I am a Vegan. Can I use Molton Brown products?
Of the Molton Brown products you can view on our site, more than half contain animal-derived ingredients. You can see their vegan selection by choosing the relevant filter.