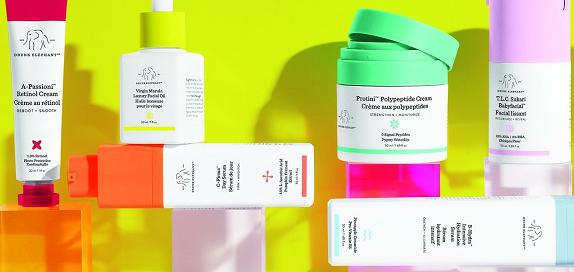 Why We Like Drunk Elephant
"'Clean Beauty' is a phrase that's well-worn by now, but every so often a brand comes along with a commitment to doing things that helps elevate them above the realms of pure buzzword. And we think Drunk Elephant are a pretty resounding example of that, thanks in no small part to their banning of 'The Suspicious Six' ubiquitous ingredients from any of their products."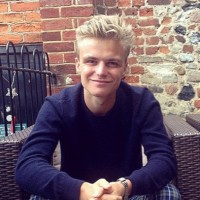 Written by Alex Bryson, Beauty Editor
40 products found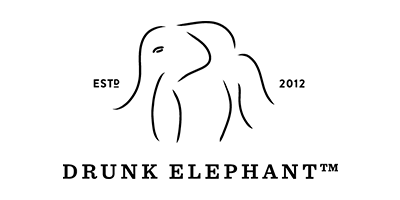 Founded by Tiffany Masterson, Drunk Elephant entered the scene in 2012 with the mission to provide consumers with clean, compatible skin care.
It took years of battling with an unpredictable complexion before Tiffany decided to take things into her own hands. Passionate about the idea that 'less is more' and believing a product is only as good as its worst ingredient, she single-handedly identified what's known today as the 'suspicious six'.
That's right, essential oils, drying alcohols, silicones, chemical sunscreens, fragrance/dye and SLS are the six ingredients that are forever blacklisted from Drunk Elephant's formulas. Why we hear you ask? Because Drunk Elephant is dedicated to using a cocktail of cutting edge-synthetic and natural ingredients that directly benefit the skin.
It's this philosophy (and that super Instagrammable packaging) that has led Drunk Elephant to become an award-winning collection suitable for the whole family, whether it be mums, dads, nanas or teens.
Shop the range today and discover the likes of the best-selling Drunk Elephant C-Firma Day Serum and TLC Sukari Babyfacial.
Frequently Asked Questions about Drunk Elephant
Is this a fragrance free brand?
There are no synthetic/artificial fragrances used in their products.
Is alcohol an ingredient in any of their products?
When possible, they create products that are alcohol-free.
Do they use any silicone in their formulas?
Drunk Elephant are proud to be a 100% silicone-free brand.
Are these products free from questionable ingredients such as Parabens?
The brand do not use parabens in their product ingredients.
Are Drunk Elephant products, formulations or ingredients cruelty-free and not animal-tested?
Drunk Elephant do not test on animals, nor do they have any third parties (such as suppliers) conduct animal testing on their behalf, making them 100% cruelty-free.
Do they have any mineral oil-free products?
When possible, they use mineral oil-free ingredients.
Are these products likely to cause an allergic reaction?
Drunk Elephant have a selection of allergy tested (or hypoallergenic) products which can be viewed by using our filters.
Does Drunk Elephant use phthalates in their products?
Drunk Elephant does have some phthalates-free products, which you can find by narrowing your search with our filters.
Are there Sulphates in their formulae?
Many of their products are not sulphate free. If you wish to shop for products without this ingredient please use our sorting options.
When it comes to my cosmetic products, I follow a strictly vegan regime. Are Drunk Elephant 100% vegan-friendly?
Most of the Drunk Elephant products featured on our site are not vegan-friendly, but you can view those that are by simply looking for the vegan icon on the relevant product page.
In what country are the products made?
Drunk Elephant manufacture their products in the USA.