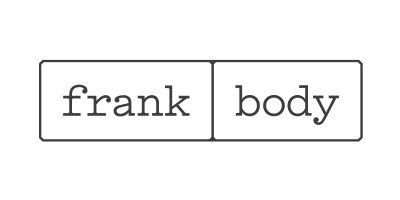 Frank Body
Flick through Frank Body's packaging and you'll be struck by the irreverent and cheeky tone. But don't be fooled, there's absolutely nothing flippant about the care and attention that goes into each one of the cult brand's creations.
If your legs, arms or torso are feeling rougher than your worst hangover, treat them to one of the natural skincare innovations within this collection. Each and every product contains coffee, which is a long-established way of hiding the fact you haven't properly slept in, I don't know, ten years?
Here, however, it's mainly included for its exfoliating benefits. You get the classic, purely coffee version, alongside a few variants like peppermint and coconut. The brand has also expanded to take in lip scrubs, face masks and moisturisers – everything you need, in short, for rejuvenated, radiant skin.
Better still, the range is absolutely non-toxic. Unlike your ex. Not only does that mean a cruelty-free approach to testing, it also means that Frank Body uses natural and naturally-derived ingredients in its skin-friendly creations.