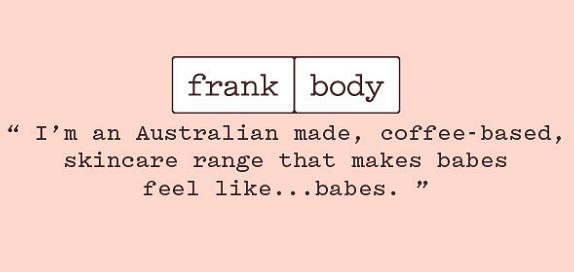 Frank Body
Browse the Frank Body line up of skin care, body care and makeup. Make sure that you sign up to our alerts so that you are always aware of product discounts and deals. Read More
Why We Like Frank Body
"Who would have thought that coffee could be more than just an early morning pick-me-up? Every product in the Frank Body range is supercharged with a coffee formula that leaves you looking and feeling refreshed and rejuvenated, on both the inside and out. Combined with their cute and cheeky packaging, this is a bath and body brand that's quickly become a mainstay in our collection."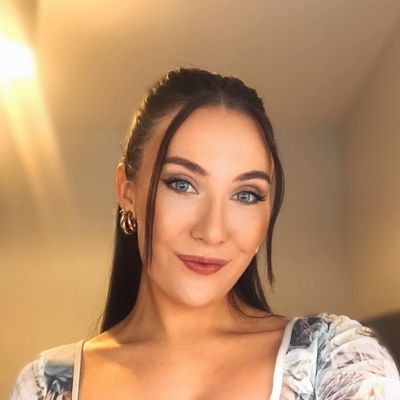 Written by Carly Cochrane, Beauty Editor
44 products found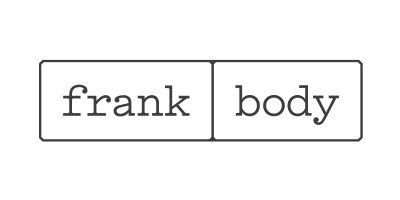 Cast your eye over Frank Body's packaging and you'll be struck by the irreverent and cheeky tone. But don't be fooled, there's absolutely nothing flippant about the care and attention that goes into each one of the cult brand's creations.
If your legs, arms or torso are feeling rougher than your worst hangover, treat them to one of the natural skin care innovations within this collection. Each and every product contains coffee, which is a long-established way of hiding the fact you haven't properly slept in, I don't know, ten years?
Here, though, it's mainly included for its exfoliating benefits. You get the classic, purely coffee version, alongside a few variants like peppermint and coconut. The brand has also expanded to take in lip scrubs, face masks and moisturisers – everything you need, in short, for rejuvenated, radiant skin.
Better still, the range is absolutely non-toxic (unlike your ex). Not only does that mean a cruelty-free approach to testing, it also means that Frank Body uses natural and naturally-derived ingredients in its skin-friendly creations.
Frequently Asked Questions about Frank Body
Do they use any mineral oil in their formulas?
Mineral oil is not included in any of their products or formulas.
Are there Parabens in Frank Body formulations?
The entire line of Frank Body is paraben free.
Do their products contain phthalates?
They are a completely phthalates-free brand.
Frank Body claim to be cruelty-free, but what does that mean?
Frank Body are a cruelty-free brand. This means their manufacturing and testing processes are completely free from animal testing.
Is Frank Body suitable for vegans?
More than half of the Frank Body products showcased on our site contain animal-derived ingredients or by-products. Therefore, Frank Body is not classified as an entirely vegan-friendly brand. Applicable products are clearly marked across the site.
Where do they make their products?
These products are manufactured in Melbourne, Australia.