Everything You Need to Know About Lip Makeup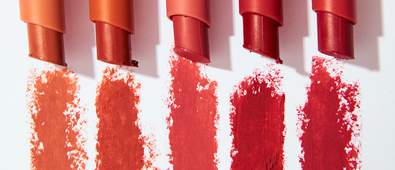 Lip makeup is a huge category full of gorgeous goodies, including lip kits, liquid lipsticks and lip liners. These products help transform your look for drab to fab in an instant. But with so many different options to look through, it can be hard to find the perfect lip formula for you.
So, whether you're an MUA who wants to revamp your makeup collection or a beauty newbie who needs the full rundown, we collated everything you need to know about all the best lip products right here at Cosmetify.
Lipstick
What colour lipstick suits me?
It's all about testing out your favourite shades. When deciding on the best nude lipstick for example, opt for a shade darker than your skin tone, with pink nudes for cool undertones and caramel colours for warmer undertones.
No matter your style, it's about experimenting and finding what works with your makeup habits. Whether you choose natural nudes, ravishing reds or pretty pinks, there's a lipstick to suit every skin tone at Cosmetify. Check out our handy filter system to find the best red lipstick for your skin tone and the best dark lipsticks for a vampy look.
How do you stop lipstick from bleeding?
Prepping your lips properly helps your lipstick stay put, with no smudging or bleeding throughout the day. To do so, exfoliate your lips with your favourite lip scrub and give them a much-need boost of hydration with your favourite lip oil or balm. Once everything has soaked in apply a lip liner that matches the colour of your lipstick.
Next choose a long-wearing lipstick formula and apply carefully with a lip brush. This small brush helps you get a precise application. Then the final step is to blot and set your lipstick with a light dusting of translucent powder, which prevents your the colour from bleeding throughout the day.
Should I use matte lipstick or glossy lipstick?
This depends on your mood, the occasion, your style and sometimes even the season. For example, in the winter months beauty buffs love trying matte shades for a seductive, moody look. Whereas in the summer, a glossy, bold pop of colour can be a fun, flirty vibe. No matter where the mood takes you, you should wear whichever finish you feel most comfortable in.
But remember, matte lipsticks need a little bit more prep time with a lip scrub to exfoliate your pout to create a smooth base. A glossy lipstick, however, is an easy one to just swipe and go for those more natural makeup days.
Liquid Lipstick
What is the best liquid lipstick?
With our extensive collection you can find some of the best liquid lipsticks from leading brands, such as Stila, Maybelline and bareMinerals. Here at Cosmetify, we love nothing more than testing out all the classic favourites and brand-new releases, from mystery matte shades to mesmerising metallics hues.
Whether you want velvety, satin formulas or glitter-tastic, shimmering options, there's a lipstick for everyone.
Should I use liquid lipstick or normal lipstick?
It's all down to personal preference. Liquid lipsticks are often more long-lasting and need less reapplication during the day – perfect for big events when you want to look selfie-ready. On the other hand, they do take a while to apply and require more prep than a lipstick. Normal lipsticks are also quick and easy for a pop of colour as you dash out the door.
When going for a bold look we recommend going for a liquid lipstick as they are a budge-free solution and tend not to bleed as much as normal lipstick formulas.
Lip Liner
What is lip liner?
Lip liner is a pencil or crayon that helps define the shape and size of your lips. You can make your lips appear bigger, smaller or fuller with a simple swipe. It's not always a necessary step, but it does help prep and prime your lips for a long-lasting look. Apply before other lip products to create a clean, neat line that prevents your lip colour from bleeding and ensures a smooth base.
Whether you wear lip gloss or lipstick, lip liners are a handy step in your routine. Discover a variety of colours and consistencies to suit your makeup look, here at Cosmetify.
What colour lip liner should I use?
It all depends on what look you're trying to achieve. If you want a natural look, try to choose a lip liner that is as close to your actual lip colour or one shade darker than your lips. This helps add slight definition and volume. For a bold lipstick look, always try to find a colour in the same colour family. For example, orange undertones go together, whereas orange and purple do not.
For those days when you want to create intense, bold colour opt for a lip liner that is one to two shades darker than your lipstick. Or, if you want a throwback 90s look why not try brown lip liner and gloss? Have fun experimenting with different products to find which shades look good on your lips.
How do you sharpen a lip liner?
It all depends on the type of lip liner. Some products come with an in-built sharpener, which you can easily use to keep the tip sharp and neat. Or, some lip liners have a twistable cap, which are a fuss-free option for lining your lips. If this isn't the case, you'll require a makeup sharpener, which you use exactly like you did in school to sharpen your colouring pencils
Just ensure you clean the sharpener after every use to remove any remaining residue. It's important to keep your makeup tools sharp in order to get a neat lip line and higher colour payoff.
How do you apply lip liner?
Choose a lip liner shade to either match your lips or your chosen lipstick. Then using small, quick strokes start to apply the lip pencil or crayon. Start at the corner of your lips and follow your natural lip line. Continue across the cupids bow and along your bottom lip. Use the product to then fill in your lips to create a base colour for your lipstick. This adds extra intensity to your makeup look. Finish off by swiping your lipstick across your lips.
Top tip: Before you apply any lip colour make sure your lips are smooth and hydrated. Achieve this by using your favourite lip scrub and follow with your go-to lip balm.
Lip glosses and stains
What is lip gloss made of?
First things first, let's clear one thing up; contrary to popular belief, lip gloss is not made from whale sperm (it's the most asked question on Google regarding lip gloss)! The misconception comes from earlier years, where part of the sperm whale was used in some cosmetics. In modern day lip glosses, no whale parts are used in the formula.
A basic clear lip gloss is made with petroleum jelly or natural alternatives, such as beeswax or coconut oil. These ingredients are responsible for the glosses wet, slick texture and shine. Hydrating ingredients like cocoa butter, shea butter and vitamin E are used to prevent lips from drying. Some formulas utilise essential oils, like lemon, peppermint, grapefruit and cinnamon, in order to give lip gloss flavour. FDA-approved dyes and mica pigments are used to tint the gloss different colours.
What is the difference between lip tint and lip gloss?
The main difference between lip tint and lip gloss is the finish. Lip glosses have a sticky, wet look and provide a few hours of wear. They typically offer a low pigment colour, and instead provide a translucent shimmer or glitter. Glosses are especially good at keeping lips plump and full of moisture.
Lip tints and stains, on the other hand, offer a matte finish and a pop of intense colour that lasts all day. They are generally drying on the lips, so are often paired with a lip balm or ointment.
Lip tints and lip glosses can be layered together to create bold, lacquer-like lip looks.
Are lip stains bad for your lips?
Lip stains are perfectly safe to use, however they might be a little more inconvenient than your other lip products. As lip stains provide a matte finish and a long-lasting staying power, they can cause lips to dry out quicker.
However, this can be easily avoided by applying a moisturising lip balm or oil before application. Removing lip stains from your lips may also prove more difficult, but hey, at least they're good at their job! Just be sure to use a gentle lip scrub or brush, as well as your usual makeup remover.
Is it safe to use glitter lip gloss?
Glitter lip gloss is completely safe to wear on your lips. Many products that have a glitter-infused formula utilise micro-fine pigments that will not cause any harm, even if accidentally ingested. Beauty brands use cosmetic grade glitter that is FDA-approved and specially formulated for use on hair, skin and nails, so you can rest assured that your glitter gloss is suitable for use.
However, if you are creating your own glitter gloss, it is recommended that you avoid using glitter from craft shops as this is not completely safe for your lips. Instead, you should use cosmetic glitters that are designed for the body and face.
Lip Kits
What is a lip kit?
A lip kit is a set of two or more cosmetic products that help you create a beautiful makeup look. Lip kits come with a variety of products, formats and finishes depending on what kind of look you want to create. Whether you want to achieve a bold, red, matte lip or an out-of-this-world, glossy sheen, there's a lipstick set to suit your needs and your style.
More often than not they include a lipliner and lipstick in matching colours. This helps you prime your lips to ensure a long-lasting and pigmented colour.
Other lip care sets can include lip balms, lip masks and lips oils, to help keep your pout soft and smooth, ready for lipstick application. Sometimes lip kits even include bonus makeup products, like mascara and eyeliner.
Do I need a lip kit?
If you want to create a glamorous lip look, lip sets are the perfect choice as they have everything you need in one simple kit. This takes away all the fuss and the hassle, so you can achieve luscious lips in an instant. Lip sets are also the ideal way to colour match lipliners with favourite lipsticks, rather than buying each individual product.
From glossy to satin and metallic to matte, there's a lipstick kit to suit every style. Whether you're heading to work, drinks or a big event, you can find a lip kit for every occasion too. Lip gift sets also make the perfect pamper pressie for a special someone in your life.
And there you have it: everything you need to know about lip makeup. It was a long one, but certainly filled to the brim with valuable info for beauty buffs. For more makeup rundowns, take a look The Ultimate Blush Guide for Beauty Lovers.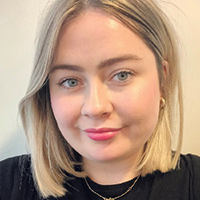 Rebecca is a content writer with over three years' experience and a keen interest in cosmetics. Cosmetify allows her to combine her blogging skills with her passion for beauty.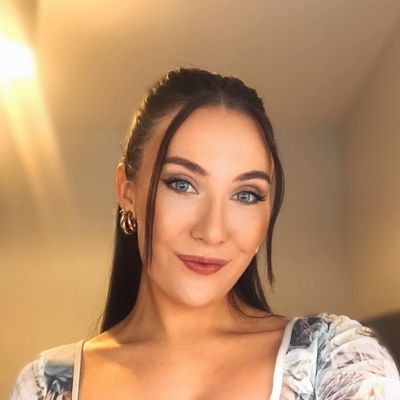 As the Senior Content Editor for Cosmetify, Carly is the go-to for all the latest (and greatest) beauty tips, tricks and trends. With over six years of experience in the industry, she knows all the ins-and-outs when it comes to health, beauty and wellbeing.