The Best Red Lipstick for Your Skin Tone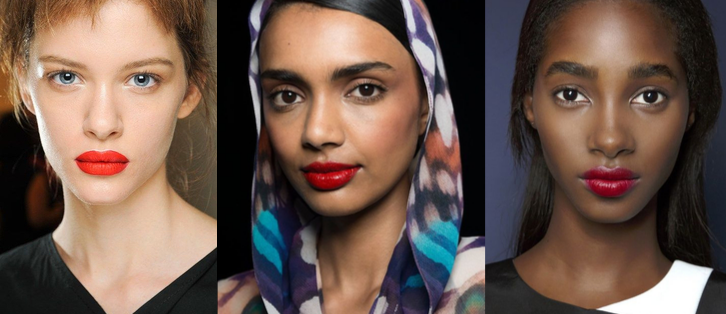 Ah yes, the humble red lipstick: a beauty essential for millions everywhere. This must-have item has made quite an impact over the years, gracing the famous pouts of Cleopatra, Marilyn Monroe and Angelina Jolie. A bold red lip can dress up any outfit, making it a staple handbag item.
But how do some women pull it off so damn well? (Taylor Swift, we're looking at you.) Well, it actually comes down to your skin tone and undertones. This may sound like a load of unnecessary beauty spiel, but knowing your warm tones from your cool can seriously help you with finding the perfect shade.
To make it a little easier, we've compiled a list of the most popular and flattering lipsticks for each skin tone, meaning you can rock a picture-perfect pout all year round.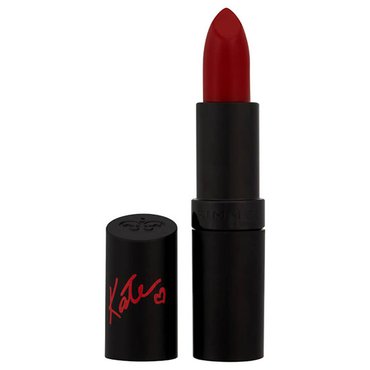 Best Red Lipstick for Fair Skin with Cool Undertones: A strong red lip can look iconic on fair-haired beauties – just refer to any picture of Marilyn Monroe. However, it's important to opt for a lipstick that has cooler undertones. Pale skin types with cool undertones suit berry tones or cool reds. Always look out for blue-based reds to avoid looking washed out or clown-like.
This Rimmel berry-hued lipstick is perfect for a more classic, vampy look. Its cool undertones allow for an iconic finish that doesn't wash you out. The key here is to avoid orangey hues – something that this lipstick banishes the likes of.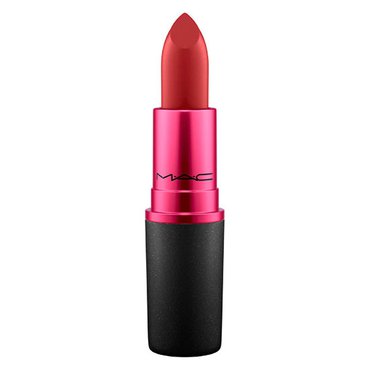 Best Red Lipstick for Fair Skin with Warm Undertones: Play on your naturally warm skin tone by investing in a red lipstick that mirrors it. Opt for red-orange hues to compliment your glow. This lipstick's bold 'n' bright appearance may look a little daunting but this warm red hue will light up your smile with lashings of pigment.
Best Red Lipstick For Medium Skin with Cool Undertones: If you have more of a medium-cool skin tone then you're in luck – your lipstick choice is pretty versatile. You'll still want to opt for a blue-toned red lippy to complement your cool undertones but overall, anything goes. Lather up your lips in this lasting cool lip colour from Sensai. Its anti-smudge formula gets you through the day in style and boasts a super-easy application.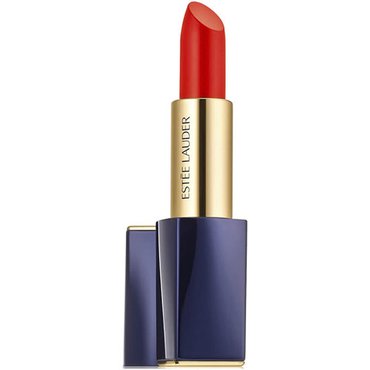 Best Red Lipstick for Medium with Warm Undertones: As with fair-warm skin tones, you're going to want to hunt out an orangey-red lipstick – but maybe choose a slightly darker tone. The aim is to play on the warmth in your skin and emphasise it.
The Estée Lauder Pure Color Envy Matte Sculpting Lipstick in shade Volatile is a pigmented, warm red that both illuminates and defines your smile. Its lavish hue coats lips in a drenching high-coverage pigment that sculpts lips with a mattified texture. Pair this warm hue with a classic cat-eye to nail that vintage glam look.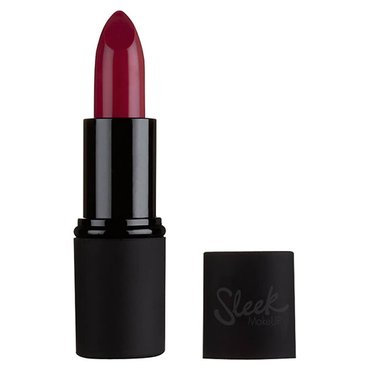 Best Red Lipstick for Dark Skin with Cool Undertones: Just like medium skin tones, dark and deep hues get to play with a little more variety when it comes to their choice in red lipstick. Dark skin has the ability to handle more intense tones which means you get to experiment with beautiful berry-inspired hues. For cooler undertones, we suggest a dark berry red paired with a darker pencil to line and define.
Containing with antioxidant Vitamin E, the Sleek MakeUP True Colour Lipstick is the perfect red for cool-toned beauties. Its rich pigment glides effortlessly on for a full-coverage finish that enhances your pout with a seductive red.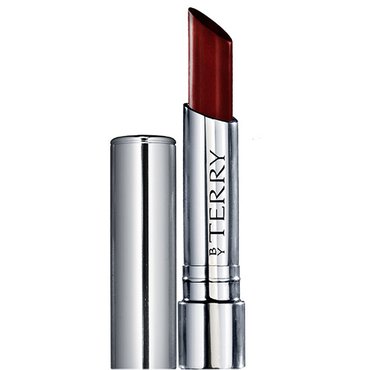 Best For Dark Skin with Warm Undertones: A deep wine red is the perfect accompaniment for warmer dark skin tones as it boasts a sultry finish that completes any outfit. The BY TERRY Hyaluronic Sheer Rouge Lipstick in Berry Bomb is the dreamiest dark-toned red. Its lustrous texture acts as a balm to deeply hydrate lips whilst providing pure, intensified colour.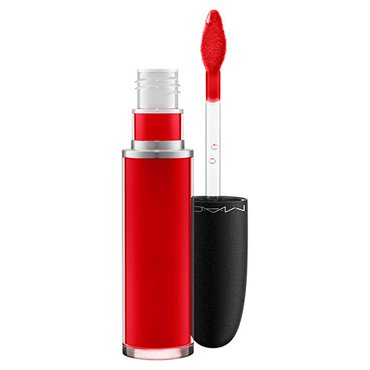 Best Red Lipstick for All Skin Tones: If you're looking for an all-rounder red lipstick that suits all skin tones then there is one cult-favourite that makeup artists swear by: the Mac Retro Matte Liquid Lipcolour in shade Feels So Grand. Several celebrity makeup artists have dubbed this shade as their favourite red lippy colour for all skin tones. This is because Mac has hit the nail on the head with the balance between a warm red with cool undertones, making it a universal must-have shade.
Related Categories