Best Long-Lasting Lipsticks
The 10 Best Long-Lasting Lipsticks You Should Buy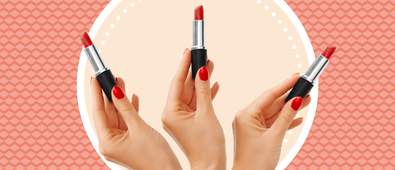 Whether you're after a lippie that sees you through that upcoming dinner date, or you just want to get your money's worth from a high-end lipstick, finding a formula that is actually life-proof can be pretty difficult.
We've tried every trick in the book when it comes to prolonging our lip colour, but quite frankly, we're a fed up of lugging around translucent powder in a bid to stop unwanted smudging.
After searching high and low (and encountering many embarrassing 'lipstick on teeth' moments along the way), we've finally found the 10 best long-lasting lipsticks that actually stay put. Put the blotting tissue away and get your credit cards out, it's time to fall in love with lipstick again.
Liquid lipsticks are known for their many benefits, longevity being one of them. Once you apply this bad boy, there's no going back – you're set for the whole day. While it does require a precise application and a steady hand, this saturated liquid lipstick is your fast-track pass to a lip colour that stays all day with zero smudging.
We suggest trying out shade 'Elle' for the perfect everyday nude.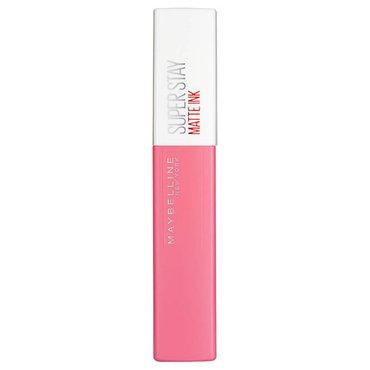 £12.79
We couldn't mention liquid lipsticks without namedropping the nation's favourite high-street matte formula. The Maybelline Superstay 24 Matte Ink Lipstick has been a go-to for women everywhere due to its serious staying power and luxe range of shades. Lasting up to 12 hours, this non-drying formula keeps your pout looking and feeling its best for envy-inducing results.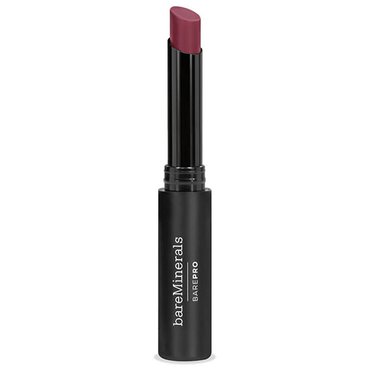 £16.00

£20.00

(20% off)
The clue is in the name with this one! Yep, we've finally found a lipstick that actually does what it claims to do. This handbag must-have arrives in a thin tube that makes on-the-go applications a doddle. And, as always, bareMinerals have infused the formula with a mix of skin-loving ingredients that nourishes as it wears. Finish off with a slick of lip gloss to add some drama to your look!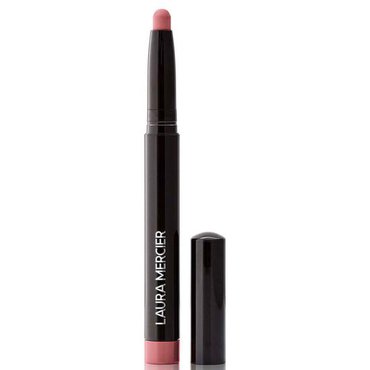 £8.75

£22.50

(62% off)
Combining a long-wearing, matte texture with lust-worthy colour, the Laura Mercier Velour Extreme Matte Lipstick is your one-stop-shop to attaining a fashionable lip colour that withstands the test of time. Boasting a full coverage finish and a blendable formula, this matte lipstick is set to be your new favourite for sure.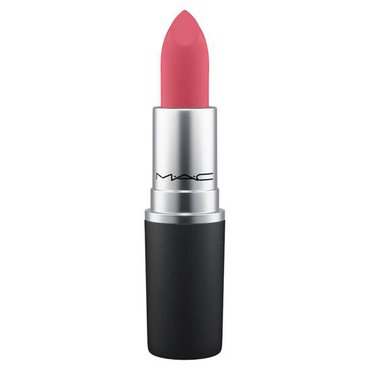 £16.45

£22.00

(26% off)
Reinventing the traditional matte lipstick, this powder-infused formula from MAC delivers a haze of pigment upon your lips for a subtly soft colour that stays put. This lippie boasts a romance-inspired shade range, which means choosing the perfect nude or captivating red has never been so easy.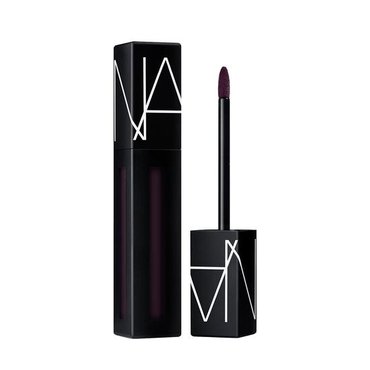 £11.95
You want commitment, and this lipstick provides just that. It took us nearly two days to fully wash off the swatch test we did on the backs of our hands, meaning this lipstick is here to stick around! NARS Cosmetics do not play games when it comes to long-lasting formulas, that's for sure. Team together with a lip liner and you've got a life-proof, defined finish!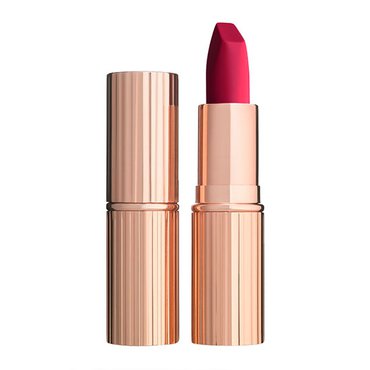 £25.00
Of course we were going to feature the lipstick guru that is Charlotte Tilbury on here. The creator behind the infamous Pillow Talk lipstick has dominated the beauty world with her iconic matte formulation, and it's all because of its dreamy texture and staying power.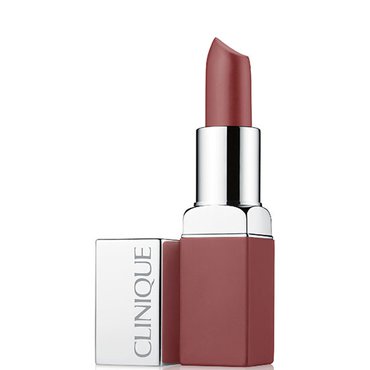 £15.95

£21.00

(25% off)
Matte lipsticks typically last a little longer than cream and high-shine versions as they have a bit more grip. Now, we've tried our fair share of matte lipsticks and it has to be said that Clinique have mastered the art of creating the perfect mattified finish. Also, we're down for any lipstick that has a built-in primer!
Featuring every flattering lip shade under the sun, this incredible liquid lipstick from Revolution Pro is your answer to a long-wearing formula that can pass the kiss test. Yep, once applied and dried, the lip pigment stays in place during even the most compromising of situations.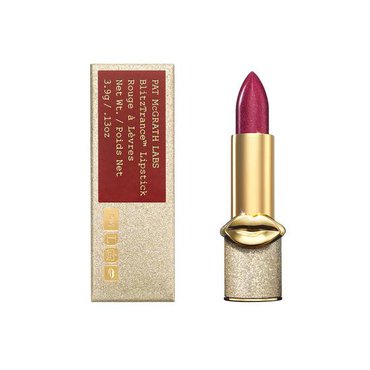 £14.00
In Pat McGrath we trust. The British makeup artist has once again delivered an iconic lipstick that beautifies, emphasises and plumps up your pout – all without any unwanted smudging. The best part? This lip range arrives in every lust-worthy, shimmering lip colour imaginable and works perfectly with all skin tones.
While we're on the topic of lipsticks, have you ever wondered what the best red lipstick shade is for your skin tone? We thought so. Check out our guide for the lowdown on choosing your next shade.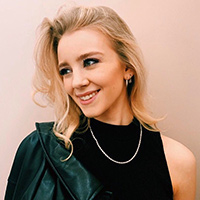 With five years' experience under her belt, Ellie has worked alongside a range of highly regarded makeup artists, giving her a real insight into what consumers should be spending their money on.