Beard Balm or Oil? Here's How to Decide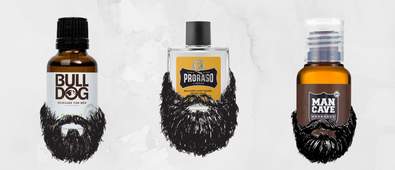 In case the sheer number of lifestyle gurus, recent divorcees and bands getting 'serious' hadn't already confirmed the fact, growing out a beard marks a full-on lifestyle shift.
And a lot of this is positive. For one thing, no one at your yoga sessions will wonder about the clean-shaven square in the corner, while your days of showing ID in bars are long over. This brave new world does, however, necessitate some changes to your longstanding grooming routine.
Think of growing a beard as like switching out your office shoes for trainers. If you still slather on shoe polish, your box fresh Nikes are unlikely to remain looking like they're straight out their packaging, and rather more like you've trekked a mile through excrement. Similarly, applying the same old skin and hair products is unlikely to do the job on a newly hirsute face, although the manure element of the equation happily doesn't carry across.
So you're going to need a dedicated product. Whether it's beard balm or oil, though, will depend on a few key points...
What's the difference between beard balm, beard oil and beard wax?
The three products are often cited together, but they all definitely bring something new to the table. But in short, the main difference is that balms are more of a leave-in conditioner for keeping your longer, coarse beards looking healthy. Beard oils are liquid formulas, used to nourish shorter, new beards. And beard wax helps you style the hair and provides a longer holder.
What is beard balm?
Although often referred to interchangeably, the two products are actually distinct, with beard balm being a pomade created by systematically mixing, heating and cooling a blend of moisturisers and sealants. The finished result? A styling and shaping formula that moonlights as a leave-in conditioner.
This means that balms are a natural fit for the man whose beard, although medium-to-long, is either thin or prone to patchiness, as they help disguise sparser patches while also supporting the all-round health and condition of your hair.
When browsing for balms, try to avoid those with synthetic sealants, and look for natural equivalents like shea butter, lanolin and beeswax. These help to protect your beard from brittleness and breakage by enveloping it in a nurturing layer of moisturisers and conditioners.
How much beard balm should I use?
It all depends on the length and thickness of your facial fuzz but scoop a small, dime sized amount out of the pot and warm in the palm of your hands. Warming up the balm is an important step in the process, otherwise it can leave residue behind on the hair. Then massage evenly throughout your beard, starting at the sides and then across your moustache and your chin. To create a more refined style, take a beard comb to evenly distribute the product through your hair. Style as you like and then go about your business. Just remember you can always add more if needed!
What is beard oil?
A beard oil, on the other hand, is made by blending carrier oils with essential oil blends, or occasionally fragrance oils. Much as the name suggests, it's more liquid in texture than a balm is, and designed as much with skin in mind as hair. That's because it provides essential moisture to the skin that lies beneath a budding beard, reducing feelings of discomfort even as it helps create the best conditions for full and healthy growth.
One factor that remains constant throughout both product types, however, is the importance of high-quality, natural ingredients. An oil that contains jojoba or argan is not only primed to deliver impeccable moisturisation but also likely to have a conveniently long shelf life.
Given the emphasis placed on skin, it follows that oils are an essential for the shorter or more fledgeling beard. Quite aside from improving the look and consistency of your hair's growth, it also helps guide you through what can be an intensely itchy period.
How do you use beard oil?
Ensure your beard is clean and product free. Then take a couple drops of your chosen beard oil in your palms and rub together. Then using your hands evenly massage and distribute the oil along the sides of your beard and repeat down the front. To tame facial fuzz, take a beard comb or brush and groom as desired.
Does beard growth oil work?
Whether you're starting your beard journey from scratch or trying to fix a patchy beard, growing facial hair can be a tricky and lengthy process. And while beard growth oils can't promise your hair will grow any faster, it does make the hairs on your chin look and feel healthier and less prone to breakage. Not only does it help hairs appear thicker, but also improves the skin under the beard. This prevents irritations, such as itchiness and redness. Lookout for beard oils that have essential oils such as, jojoba oil, almond oil and tea tree oil, for a nourishing solution.

The verdict:
So it's simple enough, really. Opt for a balm if your beard is well-established but inconsistent, or pick up an oil to help it along in the first stages of growth.
Except – and this does complicate things a touch – the two don't have to be exclusive. If your beard is both short and thin, then a combination of the two products can have a transformative effect. There are no shortage of facial hair connoisseurs who will swear by a combination of both as a way of locking in maximum control and enhancing vitality.
And if you do happen to be at an early stage of your beard journey, or are yet to find the style that best suits you, then check out our blog on the best beard styles for different face shapes. Because a good plan is every bit as important as the right beard care product.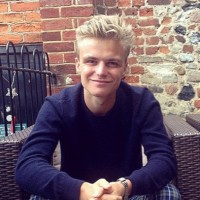 Alex has over six years of experience as a writer. He demonstrates exceptional grooming knowledge and has a natural skill for following current trends.