Our Top Tips for Growing a Beard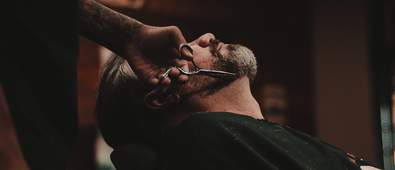 Winter is coming, and with it the realisation that summer's ever-present shirts, shorts and sandals are destined for the back of the wardrobe.
But, this year, don't stop there. Grow out a beard. It makes all kinds of sense, when you really think about it. The Vikings, Father Christmas and the Starks all understood that a freshly shaved face was never going to do the job once things got properly frosty. Not only will a beard appear more seasonal, it also has a clear practical benefit: preventing and hiding the raw, chapped look that Britain's bleaker days can bring about.
On top of this, the exceedingly manicured lines of designer stubble are not particularly 'in' right now, having become the grooming equivalent of your neighbour's fiercely maintained front lawn. So put down that shaving foam, embrace your masculinity and try something a bit different this winter. 'Tis the season to be beardy.
Grand Designs
Before you go any further, think first about what kind of beard best fits you. And that doesn't just mean what type chimes with your personality or 'vibe'. Think more architecturally. Essentially, any beard should leave your face appearing as oval as possible. That means a round or square-shaped face needs a little more length on the bottom, while a longer face can benefit from extra growth on each side. As much as your lumberjack-types might scoff at the idea, the most aesthetically pleasing beard should play a role not wholly dissimilar to makeup contouring, emphasising and obscuring in equal measure.
Foundations
So, how to go about putting the right foundations in place? Well, from the very beginning you want to avoid any neck-beard. Not only is it pretty unflattering, it also makes the beard itself appear messy and unkempt. Plot a curved line that has its ends behind each ear, with its midpoint just above the Adam's Apple. This is the border, beneath which everything should be cleanly shaved.
You can then personalise this line as you like, opting either for a pronounced break or a fade. BabyLiss PRO help you shape a gradual fade with precision and ease. Opt for something that's relatively simple to get to grips with; the best way to grow a beard is to be completely comfortable with any kit you plan to use.
Cultivation
You'll need to trim your beard when growing it out. No, you may well protest, that's precisely the opposite of what I want. But, just as those summery long locks require constant trimming, so too that winter beard needs those flyaways and loose strands cut away.
A key thing to remember here, though, is to never trim your beard when it's oily, dirty or wet. It's a sure-fire way to wake up the next day with some horrifically mismatched facial fuzz. Still use your beard wash, of course, but remember to let it dry.
Another thing to bear in mind is that not all your hairs will grow at the same rate. This, however, should be embraced, as a dominant 'tache can lend definition to a look. You should put the clippers to one side here and instead maintain your moustache with the help of some specific scissors, such as those produced by Tweezerman.
You'll also want to keep your hair as clean and soft as possible with the caring, conditioning help of a quality beard oil. Not only is this both healthy and aesthetic, it's also pragmatic, ensuring that a beard is considerably easier to maintain. A formula like Kennedy & Co Hydrating Beard Oil is therefore an invaluable purchase.
Beard Care 101
To help you get the most out of these male grooming products and to ensure you enhance your beautiful facial fuzz, we've run through some frequently asked questions....
Beard Combs and Brushes
How to comb a beard?
To get the best results, gently squeeze 2-3 drops of a beard oil onto your comb before you comb through. Using a comb is the opposite of a razor; you should comb through with the grain, making sure to get the teeth between each follicle. Go over it once again to get any bits that you previously missed, and then rinse off the comb of any small hairs or dirt.
For longer beards, pick a comb that has wider gaps between the teeth for a firmer and sturdier grip. Apply 4-5 drops of beard oil and comb upwards and away from your face to fluff out the beard. Finally, groom the beard back in with precision and style, then tidy up any loose ends.
How often should I brush or comb my beard?
If you have thin stubble or slick facial hair, you can probably get away without brushing it for a few days, especially if you have no real exciting plans. However, if your beard is luscious and thick, it requires a little bit more attention. We recommend brushing a thick beard every day to keep it looking tidy. The more often you brush it, the more malleable it is; it's much easier to keep your beard in shape with regular and consistent care.
Do I need a beard brush?
Some men pride themselves on having unkempt and untamed beards, but if you want your beard to look and feel its best, we highly suggest you invest in a premium beard brush like the Murdock London wooden brush. A compact and lightweight beard brush is ideal for when you need to touch up your facial hair before an important meeting or a first date. A suitable brush transforms your beard from messy to neat and slick in just a few strokes - there are few more satisfying feelings than thoroughly tidying up your facial hair.
Is it better to use a beard comb or brush?
Whether you use a comb or a brush depends entirely on your facial hair. If you have a thick, bushy beard then a nimble and lightweight comb may not be as effective as a strong, durable brush. Conversely, finely sculpted facial hair requires a compact, intricately designed comb to carefully preen and caress each follicle.
It is possible to tweak your beard using a comb, especially if you're someone who spends a lot of time perfecting its look. A deluxe wooden comb allows you to sculpt your beard in whatever shape you wish, though this is best for someone who's a grooming expert. For those new to beard care, we suggest a reliable and long-lasting brush to get you on your way.
How do I find the right comb?
It can be tempting to just purchase the first brush or comb you see, regardless of its price, quality or durability. Whilst we understand this approach, a cheap, poorly made comb or brush will just need replacing in a few weeks, and who wants that hassle? It's more time and cost effective to invest in a high-quality comb.
As well as negatively impacting your time and bank balance, a sub-par comb can damage the long-term health of your beard follicles and cause constant irritation. We suggest buying a high-quality wooden comb for optimum results; they are sleek and stylish, easy to manoeuvre and have smooth, round edges.
Beard Shampoo and Conditioners
Can a shampoo or conditioner replace a beard oil?
To put it simply: no. A beard shampoo or conditioner is not a replacement for a beard oil, they're best used when complementing each other in your beard care routine. A beard oil is comprised of an entirely different complex formula to a beard shampoo - it would be like replacing a hair conditioner with a styling pomade.
Most brands tailor their shampoos, conditioners and beard oils to complement each other, so when completing a high-quality selection, it's best to go with the same brand.
If you want to add thickness to a patchy beard, you're best off with a thickening shampoo that provides a thick and full appearance. Conditioners are best to soften your facial hair and add a silky-smooth touch. Together, shampoos and conditioners leave your beard looking luscious, give it a thorough cleanse and protect it from environmental pollutants.
How do I apply a beard shampoo or conditioner?
First and foremost, shake the bottle thoroughly. Squeeze a penny sized amount into the palm of your hand then rub your hands together until you get a rich, soapy texture. Gently massage the shampoo or conditioner into your beard, making sure you penetrate the surface and deeply nourish each follicle.
Typically, you should leave the substance in your beard for five minutes, so make sure you allow enough time in the morning rush. Once you're sure you beard has fully absorbed the nutrients, rinse off and pat down with a towel.
Do I need both a shampoo and conditioner?
Some beard shampoos have enough nutrients and essential oils to do the work of both a beard shampoo and conditioner, though we recommend using them together. Ultimately, the two have different purposes: shampoos are designed to cleanse your beard whilst maintaining its natural oils, whereas a conditioner is made to nourish, soothe and moisturise.
The two work best in tandem with each other. A shampoo works much better alongside a conditioner and vice versa, so we suggest you combine the two for optimum results.
How often should I apply them?
Much like shampoo and conditioners for your hair, the beard alternatives are best used 2-3 times per week. A recommended guideline would be to wash your hair one day, your beard the next. Washing your beard every day strips it off its natural oils and negates the purpose of a supreme beard care routine.
If your beard is feeling especially itchy and scraggly, it may be a good idea to up the ante in the first few weeks until you get pristine facial hair.
After a month or two, you can limit your dosage to just once a week until your beard is of optimum condition.
Naturally, growing a beard is not like attaching a false moustache. Its shape, colour and texture will vary from man to man, and may surprise even you. But that's certainly nothing to be afraid of. Grow out a beard this winter to keep warm, look great and discover a little more about yourself – and do it all with a helping hand from us at Cosmetify.
Got more questions? Check out our Beard Balm or Oil? Here's How to Decide.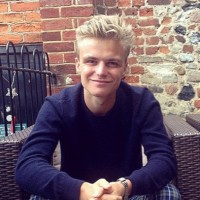 Alex has over six years of experience as a writer. He demonstrates exceptional grooming knowledge and has a natural skill for following current trends.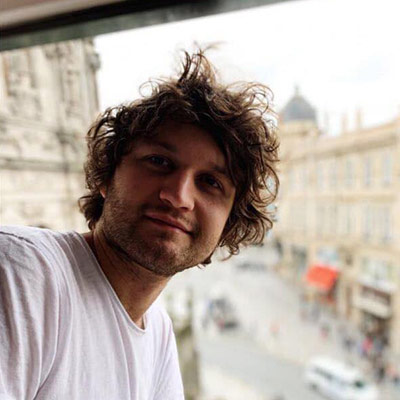 After six years of experience in content writing, Luke followed his passion for male grooming, particularly fragrances, hair styling and natural skin care.