Our Top Tips for Growing a Beard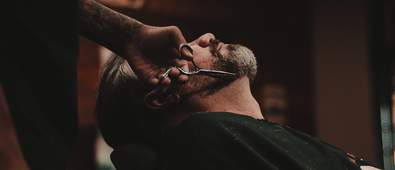 Winter is coming, and with it the realisation that summer's ever-present shirts, shorts and sandals are destined for the back of the wardrobe.
But, this year, don't stop there. Grow out a beard. It makes all kinds of sense, when you really think about it. The Vikings, Father Christmas and the Starks all understood that a freshly shaved face was never going to do the job once things got properly frosty. Not only will a beard appear more seasonal, it also has a clear practical benefit: preventing and hiding the raw, chapped look that Britain's bleaker days can bring about.
On top of this, the exceedingly manicured lines of designer stubble are not particularly 'in' right now, having become the grooming equivalent of your neighbour's fiercely maintained front lawn. So put down that shaving foam, embrace your masculinity and try something a bit different this winter. 'Tis the season to be beardy.
Grand Designs
Before you go any further, think first about what kind of beard best fits you. And that doesn't just mean what type chimes with your personality or 'vibe'. Think more architecturally. Essentially, any beard should leave your face appearing as oval as possible. That means a round or square-shaped face needs a little more length on the bottom, while a longer face can benefit from extra growth on each side. As much as your lumberjack-types might scoff at the idea, the most aesthetically pleasing beard should play a role not wholly dissimilar to makeup contouring, emphasising and obscuring in equal measure.
Foundations
So, how to go about putting the right foundations in place? Well, from the very beginning you want to avoid any neck-beard. Not only is it pretty unflattering, it also makes the beard itself appear messy and unkempt. Plot a curved line that has its ends behind each ear, with its midpoint just above the Adam's Apple. This is the border, beneath which everything should be cleanly shaved.
You can then personalise this line as you like, opting either for a pronounced break or a fade. With the Philips OneBlade Pro Electric Trimmer QP6510, for instance, you're able to shape a gradual fade with precision and ease. Opt for something that's relatively simple to get to grips with; the best way to grow a beard is to be completely comfortable with any kit you plan to use.
Cultivation
You'll need to trim your beard when growing it out. No, you may well protest, that's precisely the opposite of what I want. But, just as those summery long locks require constant trimming, so too that winter beard needs those flyaways and loose strands cut away.
A key thing to remember here, though, is to never trim your beard when it's oily, dirty or wet. It's a sure-fire way to wake up the next day with some horrifically mismatched facial fuzz. Still use your beard wash, of course, but remember to let it dry.
Another thing to bear in mind is that not all your hairs will grow at the same rate. This, however, should be embraced, as a dominant 'tache can lend definition to a look. You should put the clippers to one side here and instead maintain your moustache with the help of some specific scissors, such as those produced by Elegant Touch.
You'll also want to keep your hair as clean and soft as possible with the caring, conditioning help of a quality beard oil. Not only is this both healthy and aesthetic, it's also pragmatic, ensuring that a beard is considerably easier to maintain. A formula like Wahl Beard Oil is therefore an invaluable purchase.
Naturally, growing a beard is not like attaching a false moustache. Its shape, colour and texture will vary from man to man, and may surprise even you. But that's certainly nothing to be afraid of. Grow out a beard this winter to keep warm, look great and discover a little more about yourself – and do it all with a helping hand from us at Cosmetify.
Got more questions? Check out our ultimate guide to beard care.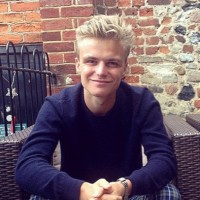 Alex has over six years of experience as a writer. He demonstrates exceptional grooming knowledge and has a natural skill for following current trends.