Best Moisturisers for Winter
The Best Moisturisers for Dry Skin this Winter
By Edward Obeng
-
10 months ago | Updated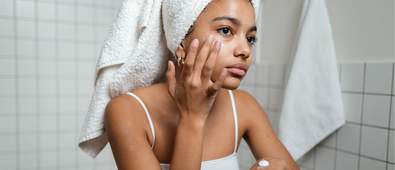 The year is almost at an end. We've survived the showers of spring, enjoyed a few days of a heatwave in summer and have seen out the fickle weather of autumn. Just your typical year in Britain really.
But with the cold weather and harsh winds now here to stay, you've probably noticed your skin is getting a little drier. This change is down to dehydration, and it happens when there's a lack of water in the outer layer of your skin. Since this is not a matter of how much oil the skin produces, nobody is immune from these winter woes.
But don't sweat it – we aren't about to let you leave the house unless your skin is looking its absolute best.
So, we've rallied up some of the best moisturisers for dry skin in winter that will banish those winter blues from head to toe. After some intensive (but super fun) research, we've pulled together the ultimate list of the best moisturisers for both your face and body (separate of course, you won't find any of that 2-in-1 malarky here).
So without further ado, let's get down to it…
Best Body Moisturiser For Dry Skin:
Hot showers + cold winter days = a recipe for uncomfortably dehydrated skin. Luckily, there's a solution to this equation, and it doesn't involve compromising the health of your skin. The Aveda Rosemary Mint Body Lotion smooths easily in and provides instant comfort for chapped skin types. Better still, it contains a calming aroma that helps to alleviate the symptoms of a stressed-out mind, body and soul - we'll take 10, please.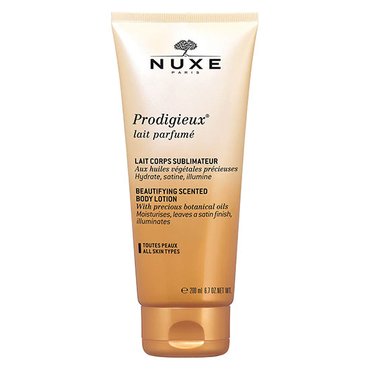 £15.79

£19.00

(17% off)
Not all intensive moisturisers have to have thicker-than-thick formulations that takes ages to sink in. The luxury NUXE Prodigieux Body Lotion has a super lightweight formula which quickly melts across the body. This cream helps moisturise dehydrated patches and improve the tone of your skin, all whilst lacing skin with a warm, delicate scent.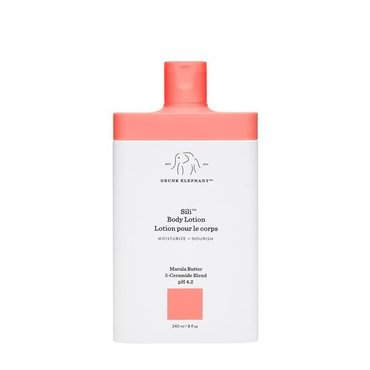 £17.00
Tailored for dry, irritated skin types, this silky formula from Drunk Elephant sinks instantly in for a non-greasy finish that leaves your skin feeling oh-so satisfied. Lightly scented with an almond scent, the lotion leaves skin glowing with vitality for soft, hydrated results.
A firm favourite amongst all ages, Aveeno knows more than a thing or two when it comes to skin care. Designed to leave the face and body miles softer than it was, this non-oily moisturiser smooths flaky skin and imparts a veil of comfort that wards off even the most biting of winds. Its blend of ingredients – including colloidal oatmeal – effectively seal in moisture to leave skin feeling supple and nurtured. The Aveeno Daily Moisturising Lotion has been designed with drier skin types in mind, so you can rest assured you'll feel protected this winter.
Focusing on strengthening the skin's protective hydrolipidic film, this replenishing body cream conditions your body from head to toe with its luxe mix of skin-loving ingredients. It contains a unique blend of grape oil, shea butter and vinolevure® to ensure that the skin is functioning at its absolute best. Sure, it comes in at a slightly higher price tag but its lavish texture and opulent smell make it a real winner.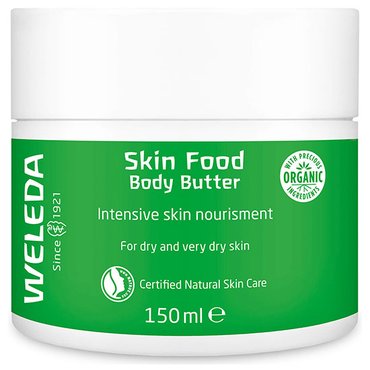 £14.72

£19.75

(26% off)
Loved by both men and women alike, this body butter is exactly what it says on the packaging: skin food. It deeply nourishes and quenches the skin with its cruelty-free and vegan formulation (which also banishes common skin care nasties, result!). Not only does the butter provide relief from dry skin, but it also contains a range organic botanical extracts including chamomile to soothe irritation.
Best Face Moisturiser For Dry Skin: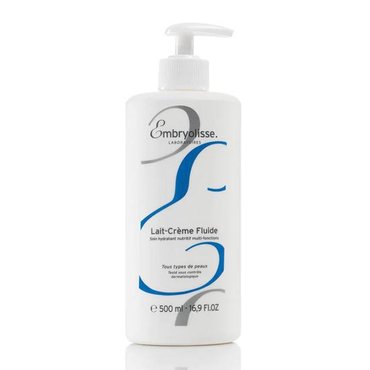 £26.25

£26.95

(3% off)
When a moisturiser originates from a French pharmacy, you know you're onto a good thing. This deeply nourishing face cream not only quenches your skin's thirst but also doubles up as a creamy makeup remover and aftersun lotion. Trust us when we say that this is the moisturiser your skin has been crying out for.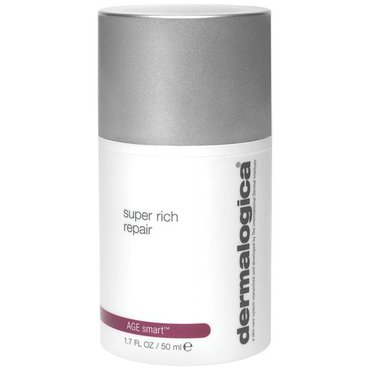 £71.10

£79.00

(10% off)
Sure, we appreciate a moisturiser that combats dryness, but do you know what we really appreciate? One that can turn back the clock, too. That's where the Dermalogica Age Smart Super Rich Repair steps in; its non-greasy texture retains the skin's water levels for a smooth, crease-free texture that boasts a glow of youthfulness.
Neutrogena never falls short of brilliant ideas when it comes to solving skin concerns. The same way a cool glass of water quenches your thirst on a summer's day, this energising serum intensely hydrates the skin in winter.
Designed with a results-driven formula that includes hyaluronic acid and vitamin E, the serum targets dry and exhausted areas of the face to leave the skin supple and smooth for up to 24 hours. With your skin feeling supercharged and full of life, you can take on the day ahead without any distractions.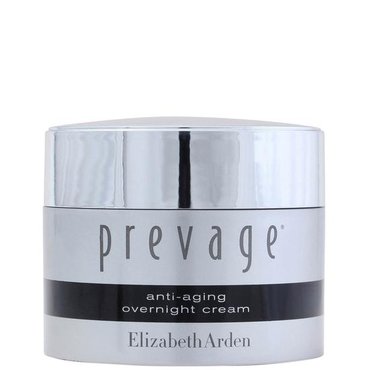 £137.00
Sometimes, day cream just doesn't cut it when it comes to quenching your skin's thirst. This is where owning an intensive night cream comes in handy, and who better to serve your skin's needs than the experts behind Elizabeth Arden. Specifically made to protect and correct the skin's appearance, this moisturiser works overnight to combat the damaging effects of the environment and in turn leaves you with a vibrant, glowy complexion come sunrise.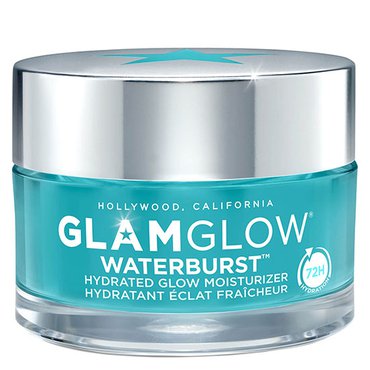 £31.83
We loved their GLAMGLOW Thirstymud face mask, therefore we of course loved their followup moisturiser. Used by celebrity makeup artists worldwide, this must-have moisturiser transforms your visage into a red-carpet-ready masterpiece that beams with radiance. But why is it an essential product for dry skin? Well, besides its ability to keep skin hydrated for up to 72 hours, it also contains water from the volcanic Island of Jeju, making it an exotic treat for our complexions.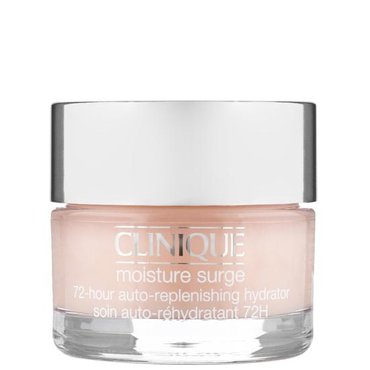 £22.00
The key to surviving bouts of dry skin is long-lasting moisture, which is why you'll find us wearing the Clinique Moisture Surge 72-Hour Auto Replenishing Hydrator at all times. Despite its deeply nourishing properties, the moisturiser wears lightly thanks to its gel-like texture. Keeping your complexion protected has never been so easy.