Best Hydrating Face Masks
The Best Hydrating Face Masks For Dry Skin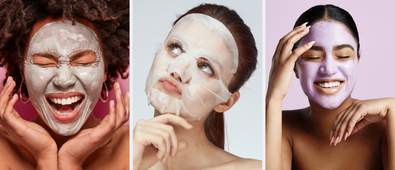 Is your complexion feeling dry, dull and tired? Whether its harsh winter air drying you out or you've got naturally dry skin, don't fret. With a little beauty TLC you can quench your skin's thirst and boost radiance from the comfort of your own home.
No, we're not talking about drinking more water (which you should definitely still do), but applying a nourishing, hydrating and moisture-boosting face mask. Whether it's a sheet mask, cream or gel formula, there's a product for every type of dry skin sufferer.
That's why at Cosmetify headquarters, we've put together our list of the very best hydrating face masks for dry skin. Enjoy!

Best Hyaluronic Acid Masks for Dry Skin
Anyone with dry skin knows about hyaluronic acid (and if you don't, now you do!). The water-binding molecule vastly improves moisture retention to hydrate your skin, so using a mask with this ingredient is a no-brainer.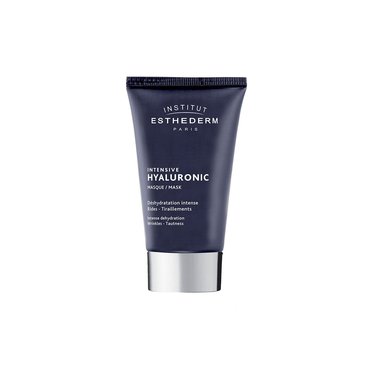 £30.97

£39.00

(21% off)
This mask not only alleviates severely dry complexions, but the hyaluronic acid within it also plumps up your skin to fill in lines and wrinkles. Use this a few times a week for just 15-20 minutes or as an overnight mask, and you'll be left with a hydrated, youthful glow.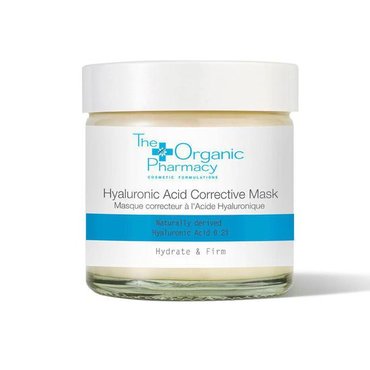 £29.64

£39.00

(24% off)
This Organic Pharmacy mask penetrates the skin and hydrates it at all levels, thanks to its triple molecular weight hyaluronic acid. With the addition of grapefruit oil and witch hazel, the mask delivers smooth and hydrated skin.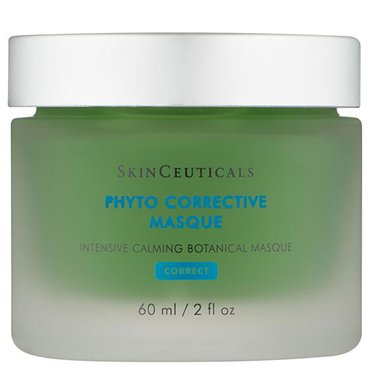 £53.19

£72.00

(27% off)
Calm irritated skin caused by anything from environmental aggressors to tough workouts or simply genetics, with this SkinCeuticals mask. Botanical ingredients, dipeptide and hyaluronic acid hydrate the skin and soften dry areas too.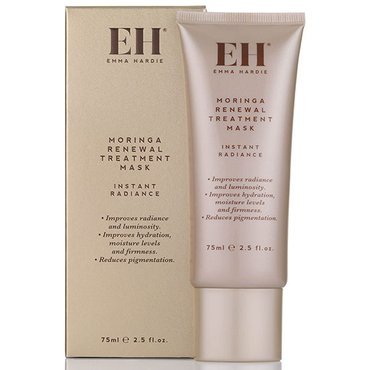 Best Jelly Masks for Dry Skin
Want your face mask experience to be fun? Opt for a jelly mask! The jiggly formula is not only unique and Insta-worthy, but can also be better for locking in ingredients since they create a barrier over your face. They're usually gentle and hydrating, so they're great for anyone, but especially for those of you with dry skin.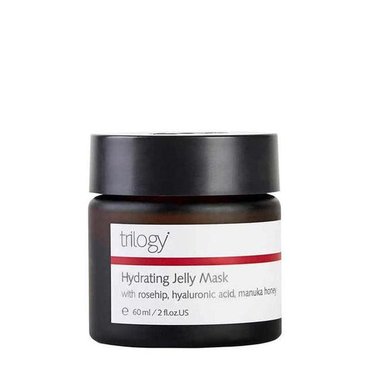 £24.73
The cooling jelly base of this mask soothes your skin, infusing it with rosehip oil and New Zealand manuka honey, as well as hyaluronic acid, aloe vera juice and kawakawa extract for a totally refreshed complexion. Made especially for rough skin.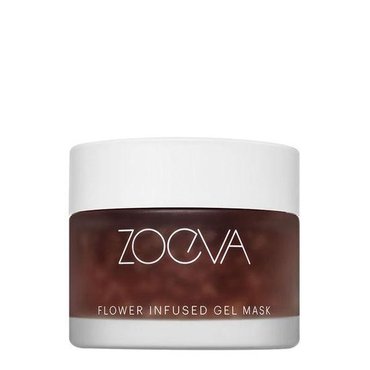 £18.58
The rose flower petals in this mask soothe your skin while caffeine energises and depuffs it. Use it in combination with other masks or to refresh your skin just before applying makeup. Your dry skin will love the lightweight gel texture.
Best Overnight Masks for Dry Skin
If you don't feel like you have time during the day to wait for a face mask to work its magic, or you just want to add an overnight mask to your routine, here are a few of our favourites for treating dry skin.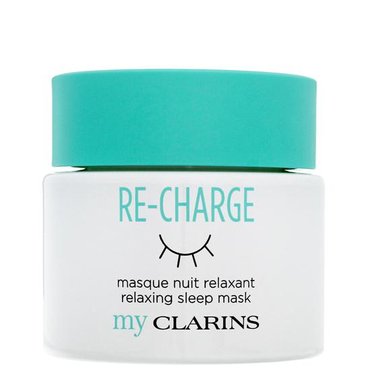 £17.50

£22.50

(23% off)
Use this plant-based sleep mask one to three times a week to detox and hydrate your skin with acerola seed, fig and huang qi extracts. It sinks right into your skin without leaving a sticky residue so you don't need to wash it off in the morning.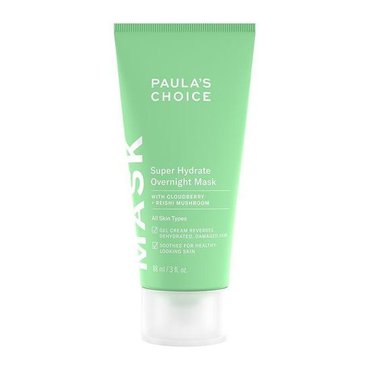 £29.16
Skincare experts Paula's Choice bring you an anti-inflammatory, antioxidant-rich overnight mask that can be rinsed off or left on. Packed with glycerin, shea butter, Nordic cloudberry and reishi mushroom, you can wake up to hydrated, dewy and plump skin.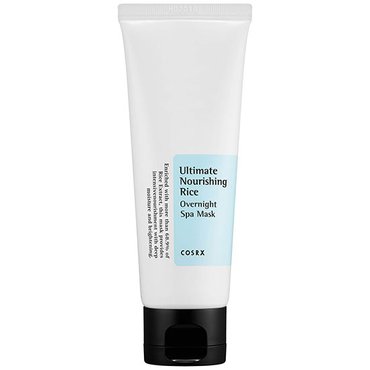 £21.99

£23.00

(5% off)
For a spa-like treatment at home, pamper your skin with this rice-infused mask from K beauty brand CosRx. The rice extract melts into the skin to balance your complexion while sunflower seed oil hydrates and plumps. Plus, niacinamide adds a radiant glow as it promotes collagen production and skin elasticity. An overnight mask isn't the only thing this product is good for, though. Use as a wash-off mask or morning cream too!
Best Sheet Masks for Dry Skin
Get your dose of hydration from a sheet mask, a thin piece of cloth infused with beneficial serums that are easy to pop on and then dispose of. They're handy if you don't like the clean-up after using a mask, since you're usually not meant to rinse after using one. While they create more waste since each mask is single-use, they're definitely convenient.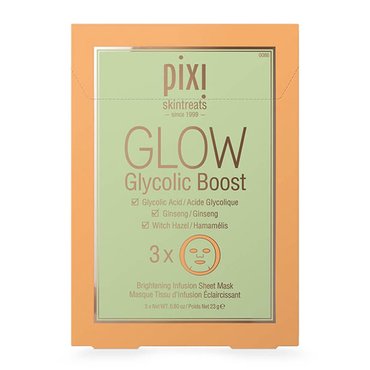 £10.18
The glycolic acid in these luxurious sheet masks gently exfoliates away dead, dry skin, making way for aloe leaf and cucumber extract's calming properties. Ginseng also improves circulation while witch hazel extract tones the skin. You're left with glowing, hydrated skin.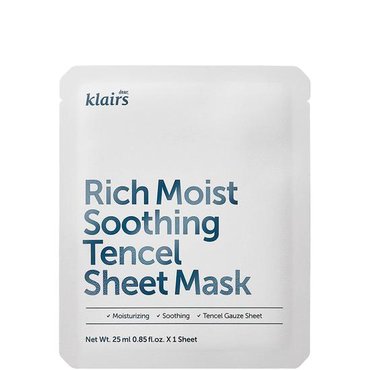 £2.18

£3.00

(28% off)
With five types of ceramides to strengthen your skin barrier and soothe irritation, this sheet mask from Klairs energises and moisturises dry, sensitised skin. Your skin benefits from other ingredients, like aloe vera, panthenol and hyaluronic acid, without any of the nasties like parabens or artificial colourants.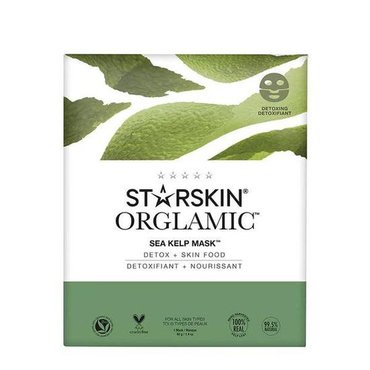 £10.27

£14.50

(30% off)
Anti-ageing as well as moisturising, this mask is made from hand-harvested pure kelp leaves and has been soaked in a hydrating essence of organic plant extracts, including soothing and anti-blemish fenugreek, nourishing camellia oil and skin-tightening centella asiatica. Chlorella and sea kelp work together to detoxify the skin and repair it for a more radiant and hydrated complexion.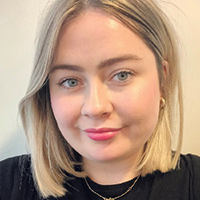 Rebecca is a content writer with over three years' experience and a keen interest in cosmetics. Cosmetify allows her to combine her blogging skills with her passion for beauty.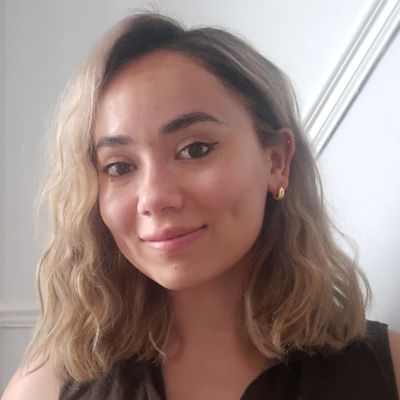 Gabriella is a junior content writer with a background in creative writing, content marketing and journalism. She's passionate about all things makeup and skincare, but especially vegan and cruelty-free beauty that is effective and inexpensive.