Movember Moustache Styles
7 Different Moustache Styles to Rock This Movember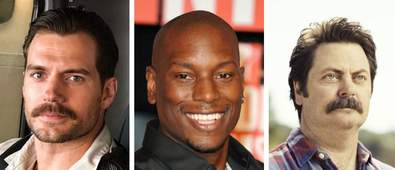 Remember, remember your moustache this Movember. Yep, it's that time of year again – probably the only time, in fact – when you can get to grips with the divisive 'tache. Who knows, you may even find that you rather like it, in which case it's all the better that you pick something that won't startle you every time you catch sight of your top lip.
So take a look at our pick of the best moustache styles, which range from the sublime to the ridiculous to the, well... you'll see...

Horseshoe Moustache
Ok, so it's hardly the most on trend look but, given the recent resurgence of nineties style, it can surely only be a matter of time before the horseshoe, so beloved of Hulk Hogan and George Michael, makes its triumphant reappearance.

Pencil Moustache
Any resurgence in the horseshoe's fortunes would mean following in the wake of the pencil style, which has rediscovered its association with elegance and sophistication. That's largely down to its appearance in plenty of period films; long after the final credits have rolled, you'll still see actors walking around with a strip of hair sitting proudly on their top lip and a lingering sense of class retained.

Chevron Moustache
A vaguely military moustache with a vaguely military name, this throwback style takes the eponymous shape, familiar from uniform sleeves, as its guide. It's essentially a full-bodied spin on your typical 'tache, only a touch more shaped and refined.

Lampshade Moustache
If most these styles are throwbacks of a sort, then perhaps none are quite so fixed in the past as the lampshade, particularly one split down the middle like this George Clooney effort. Age up your features like a cask-aged whisky with the addition of this retro look.

Handlebar Moustache
A handlebar, yes, but still not something you want anyone holding onto. It is a slightly more practical spin on the fuller 'tache, requiring little in the way of styling. Perhaps that's why it's become a firm favourite of sportsmen like Ravindra Jadeja, whose fingers are too busy exerting off-spin to worry about constant touch-ups.

Walrus Moustache
Pretty self-explanatory this one, and only to be attempted by those capable of robust growth. If resembling a colossal marine mammal sounds like your idea of a good time, then grow out a look favoured by all kinds of proudly mustachioed gentleman, from Friedrich Nietzche to Nick Offerman.

Classic Moustache
Or rather, the classic with a little bit extra. Growing out some extra stubble catapults the humble moustache into the 21st century. Part American frontiersman, part male model at fashion week, it's a groomed-but-not-really style that's got a lot of currency.

All of this, of course, fades into the background when you consider why we do Movember in the first place. So just remember to have some fun, pick a charity close to your heart and maybe – just maybe – you might end up revealing a more confident, attractive you quite by accident.
Not that you need to stop there. Keep things going by checking out our rundown of the best beards for different face shapes; you'll head into the festive season cossetted by something other than Christmas cheer.
Looking to shape up your tash in a flash? Browse through our impressive range of men's grooming tools to discover a selection of electricals, beard care and post-shaving essentials.
Related Categories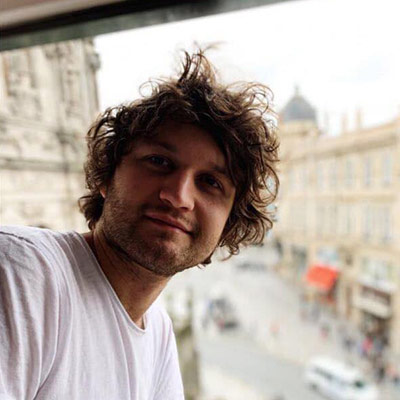 After six years of experience in content writing, Luke followed his passion for male grooming, particularly fragrances, hair styling and natural skin care.