9 Most Popular Short Hairstyles for Men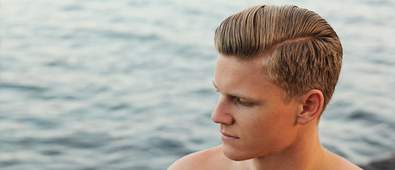 At first glance, there appears to be a limited number of short hairstyles for men. It's hard, however, to overstate the importance of a good trim. We may for the most part lack the length, scope and military-grade styling tools of the ladies, but that doesn't mean that choosing the right haircut is any less vital to your style and confidence.
Vital, yes, but it needn't be difficult, thanks to the advice and pointers that the grooming community are only too happy to offer up. And that's not even to mention the huge range of hair care and treatments available, which enable you to draw the most from each individual look.
So, in the spirit of advice, let's run through some for the best short haircuts for men.
We're going to draft in some famous faces to illustrate them as, for all their abundant cheekbones and talent, these are at least men whose haircuts are partially rooted in reality. Not models peering out beneath gravity-defying coiffures that are rigged to implode the second they step into a headwind.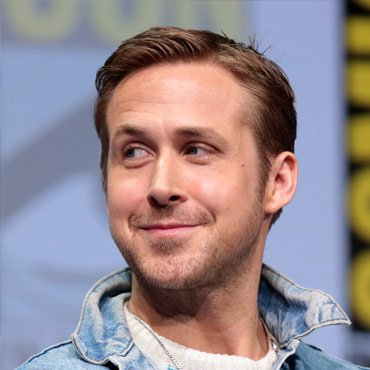 It only seems right to kick off our best short hairstyles for men list with the most classic look of them all: the side parting. No one has worn this better than Ryan Gosling in recent years, and it's a perfect style for the man who wants hair that's neat, unfussy and suited to playing a solid supporting role. Replicate the Blade Runner star's softer take on the look by working a small amount of pomade through scissor-cut hair. Alternatively, for a retro style with a little more edge, up the pomade amount and strength, and ask your barber for a low fade.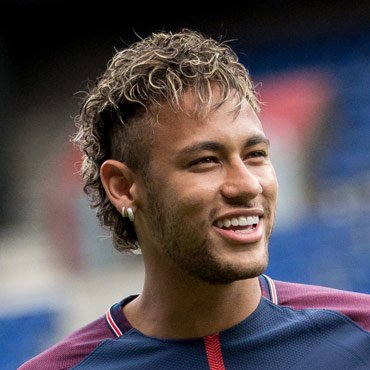 The past few years have seen this short hair cut make quite a spectacular return to fashion, largely thanks to guys wanting a strong, distinctive look that nonetheless brings out their face's best features. It's fashionable without requiring constant maintenance, which is one reason that it's become such a firm favourite amongst sportsmen and artistic types. On top of everything else, it's also a very customisable look, as evidenced by Neymar's quasi-mullet with frosted tips. While we wouldn't necessarily recommend this particular look unless you're the world's most expensive footballer, it does point to the fun that you can have with the style.
Check out David Beckham and Brad Pitt for more understated, classic variants. Whether you're after a statement disconnected undercut, or a subtler style framed by a fade, invest in some styling products that will give you hold and have your barbers charge up the trimmer.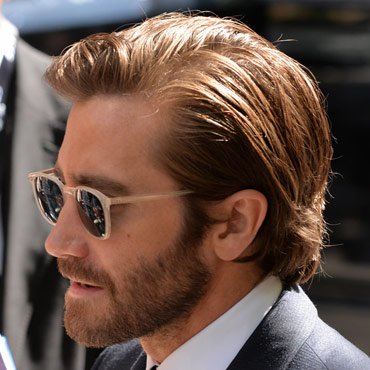 If you want to kick on from the conventional undercut, or just fancy giving the look a twist, then we'd highlight the grown-out look worn by Jake Gyllenhaal at Cannes film festival. Harking back to the matinee idol, only with a rougher edge, the look is perfectly accessorised by facial hair, which brings the varying hair lengths together for a style that's hirsute but controlled (easily done with the right trimmer setting). Much like the undercut, this shorter trim encapsulates a whole range of styling possibilities. Either lather on the pomade for a neat Hollywood look, or volumise with a mousse for vibrant shape and style. This latter approach is especially good on curlier locks.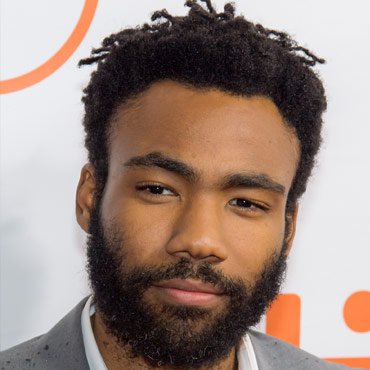 Naturally different hair characteristics can lead to similar haircuts looking vastly different from person to person. Just look at the mega-talented Donald Glover, otherwise known as Childish Gambino. Like Gyllenhaal, he pairs a long-on-top cut with some well-maintained facial fuzz. But the extra lift to his hair keeps it off the face, resulting in a more open look that flatters his face shape without requiring much maintenance.
Remember, though, that if you're going to go for a look that relies on natural characteristics, and doesn't necessitate much in the way of styling products, then it's important to look after the health of your hair with a hair oil or a scalp treatment.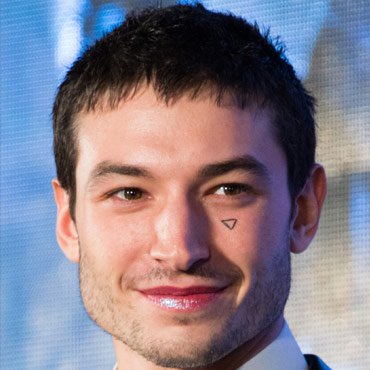 On the subject of low maintenance, it doesn't get much easier than the Caesar, here worn by Ezra Miller of Justice League and Fantastic Beasts fame, and named after the iconic dog whisperer. Okay, so it actually takes its title from the notorious Roman Emperor. This statesmanlike pedigree is undoubtedly a reason behind the number of modern politicos to have got the cut − Emmanuel Macron being the most prominent example.
This short hairstyle flatters a lot of different face types, and can also be a great way of embracing either a pronounced widow's peak or thinning hair. Experiment with different fringe lengths and textures for a look that suits you. Experimenting with different products, like gels or pomades, can also help this look from 0-100.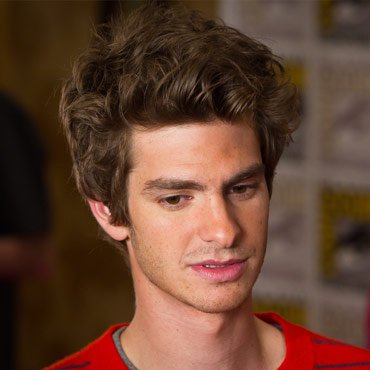 From the almost untouched short look to perfectly preened longer quiff. Andrew Garfield's messy quiff constitutes a youthful and volumised look that chimes with both a dressed down aesthetic and smarter outfits. It's common knowledge that a quiff requires longer hair on top, but you'll find no hard and fast agreement on precisely how to attain that just-so look.
That said, you can achieve durability and lift by hitting the following notes: blow dry clean hair, tease it higher with a brush and then style using the product best suited to you. Work either a strong hold pomade or a lightweight hair spray through your locks, depending on both your hair type and the precise consistency you're after.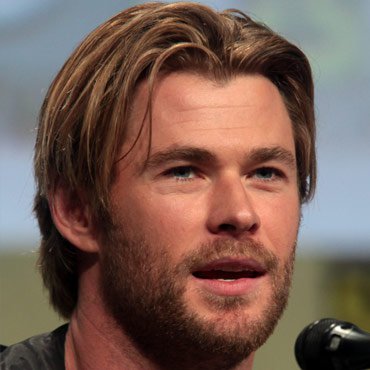 You don't need to be Leo to pull off this classic nineties curtains look. Chris Hemsworth, for instance, has a more rugged vibe than DiCaprio did in his Titanic heyday, but still makes it work. Pairing the cut with some low-level face fuzz is a great idea for guys who want to frame their face without committing to long hair.
Grow out your locks until they're medium on top, keeping the back and sides much shorter. Bide your time until you have the requisite length, and, when you do, comb to tidy the parting up. Finish by slicking your hair using either a pomade, wax or hair cream. Careful with the product though, otherwise your look might give off more of a Severus Snape vibe than perhaps intended…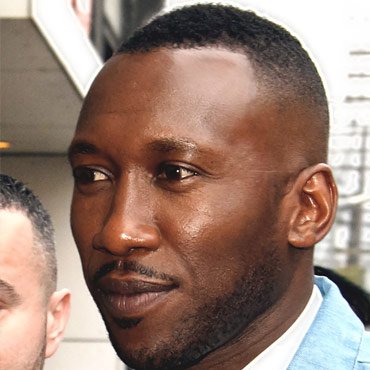 Of course, bringing back the curtains is not something everyone's on board with. Perhaps you'd be more au fait with Moonlight star Mahershala Ali's tightly cropped fade, a clean, super short look that exudes a confident masculine vibe. Many guys will find that it flatters their face more than an evenly shaved buzz cut, owing to how the hair on top extends their face. It's fairly low maintenance, but don't mistake it for a cut you can just get and forget about. You'll need a good set of trimmers to keep things looking sharp. What's more, the crop will expose your scalp more than other looks, making it crucial to invest in a shampoo that promotes a healthy scalp.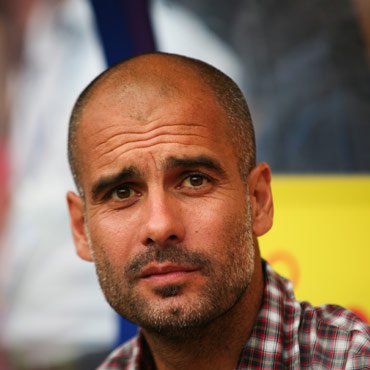 You might wonder how much there is to say about the most straightforward and the shortest haircut out there. Yet, from man to man, it can result in a very different finish. At the one end of the spectrum, you have the 'pretty boy' buzz cut worn by the likes of Zayn Malik, while at the other you have the military, no-frills look, as worn by…well, the military.
And then there's Pep. The managerial mastermind epitomises how thinning hair can be combated by a proactive buzz cut, one that he complements with a well-kept beard. As far as hair care goes, it's much the same as for all tight cuts: trimmers and scalp care are essential.
So there you have it! Our list of the very best short hairstyles for men. Discover the one that's right for you and find the products that can make it happen right here on Cosmetify.
Still not satisfied that you've found the perfect style? Why not check out 11 of the Best Slicked Back Hairstyles for Men?
Related Categories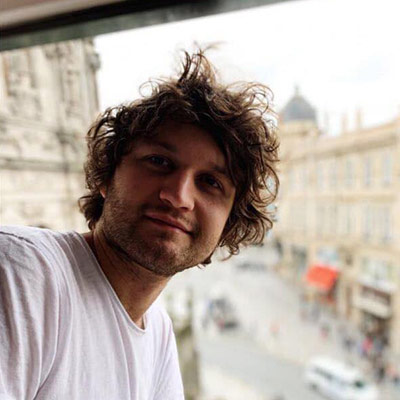 After six years of experience in content writing, Luke followed his passion for male grooming, particularly fragrances, hair styling and natural skin care.