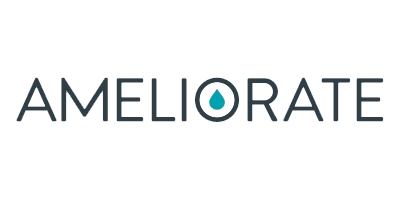 AMELIORATE
If you have problematic skin, you'll want to get your hands on Ameliorate's full body care range that will make dry, sensitive and irritated skin a thing of the past. Clinically designed and tested this brand has been proven to aid skin conditions such as psoriasis, bumpy dry skin and even pesky ingrown hairs.
The founder, Annette struggled with Keratosis Pilaris and spent years looking for products that would get rid of her dry bumpy and when her own children developed the same condition, she decided to actively do something about it with the help of a leading UK Skincare manufacturer.
Then came the creation of Ameliorate, the UK's first dermatological skincare brand, proven to help rough and dry skin.People have said they have one of the best lotions they have ever tried and this would explain why they are three-time award winners in the Beauty Shortlist Awards in 2015, 2016 and 2017. Their ethos at Ameliorate is softer, smoother healthier-looking skin for everybody and their products are not only changing skin for the better but changing lives.