The Best Post-Shave Products for Sensitive Skin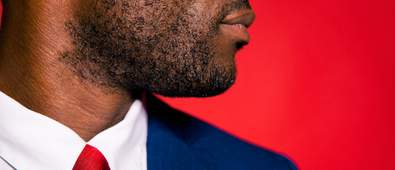 By now, it's common knowledge that your skin is most vulnerable after shaving – and yet we often find it difficult to give our face the care and attention it needs. The James Bond school of thought dictates that you slap on the finest fragrance immediately after shaving with a cutthroat razor (and preferably just before inventively offing another anonymous henchman).
We've come a long way since 007 first stepped into his tux and onto our screens, however. The post-shave products available today are formulated with the needs of your skin first and foremost in mind, allowing men to enjoy both a close shave and a relaxed, comfortable complexion. Given all the effort and scientific know-how invested in new post-shave innovations, there has never been a better time to have sensitive skin. Read on for a run-down of products that would make Q branch proud.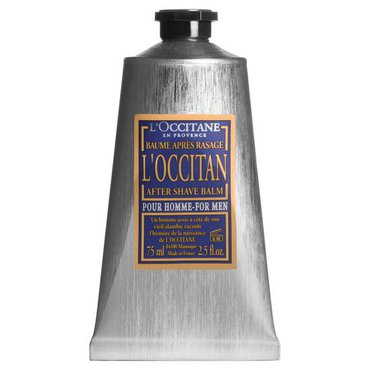 £23.40
Quash irritation at source with the help of this L'Occitane Aftershave Balm. Infused with shea butter, citric acid and stearic acid, it delivers instant relief to skin that's felt the razor's close attention. The alcohol-free formula showcases all the refinement and sureness of approach that you'd expect from a brand as indulgent as L'Occitane.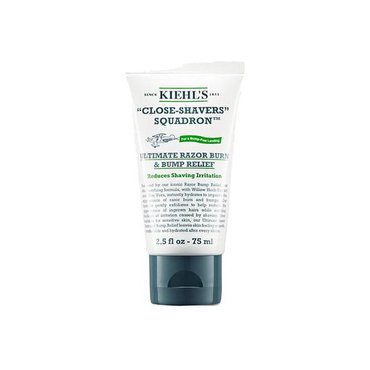 £15.60

£19.50

(20% off)
It's impossible to talk about the best post-shave products for sensitive skin without mentioning this hypoallergenic formula. The experts behind the soothing balm have incorporated potent ginger root extract and willowherb to help cool and hydrate the skin. Better still, it helps reduce any pesky redness, irritation, lumps and bumps.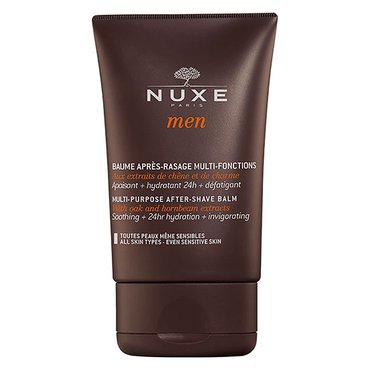 £19.58

£20.00

(3% off)
You're likely already familiar with Nuxe Men's original aftershave balm. This new interpretation pairs the same great benefits with a sensitivity and gentleness that's unique to the formula. Working in tandem with your skin, these powerful ingredients offer your skin moisture, softness and protection. Keep the positives, strip away the negatives; Nuxe makes it appear so simple that you wonder why more brands don't do it!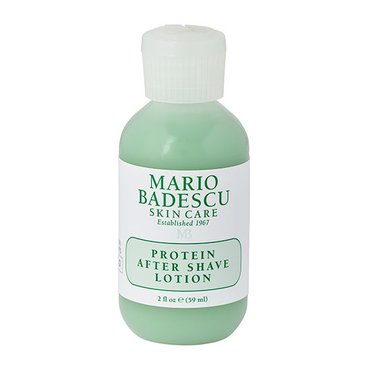 £11.00
American skin care specialists Mario Badescu have provided their own take on post-shave care with this deceptively light formula. Although the blend is absolutely jam-packed with skin-loving ingredients, its ease of application and pleasant feel reveal little of the healing power within. Oatmeal and Allantoin boast soothing benefits that are as reparative as it is moisturising.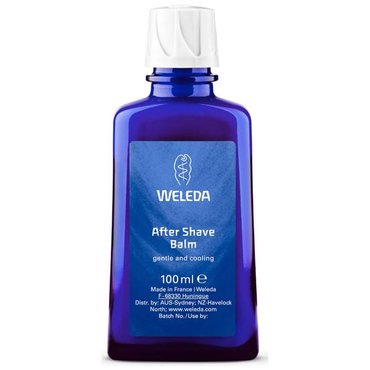 £17.81

£18.75

(6% off)
Bid goodbye to parabens and pthalates with this Weleda Aftershave Balm. What you'll find instead is a formula that provides instant relief from irritation, not to mention a surge of essential moisture – and all this without any greasiness or sticky residue. Weleda's dedication to ease and straightforwardness is clear and present in each one of their formulas. You'll find no pseudo-science here – just good, reliable ingredients that leave your skin feeling and looking great.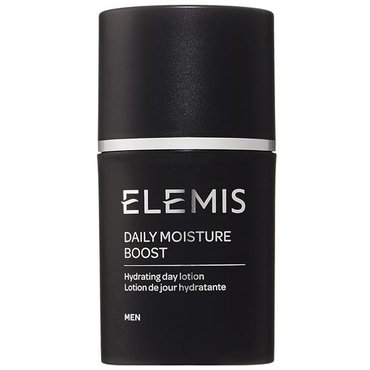 £28.00

£30.39

(8% off)
Elemis are home to a few cult-status products, but one not to miss is their Men Daily Moisture Boost. Containing naturally active ingredients, this everyday essential helps to alleviate those pesky post-shave symptoms for long-lasting comfort. You can expect to find the likes of polynesian green tamanu oil and cactus cerus flower extract within the ingredients list, too.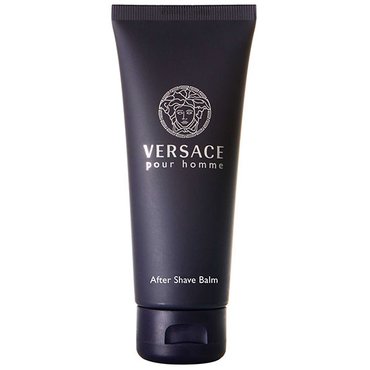 £28.05
If you have a taste for the finer things in life then it's time to expose your skin to a slightly more elite post-shave formulation. Versace are here to provide you with a rich emulsion that boasts an even richer scent of bergamot, citron, bitter orange leaves and geranium.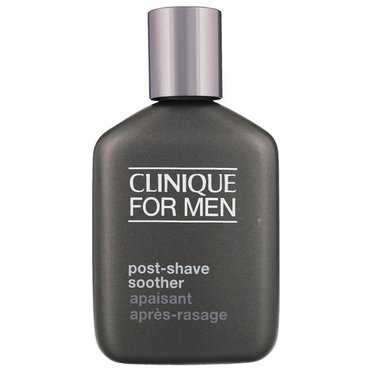 £18.90

£22.00

(15% off)
The bold, black bottle symbolises the simple sophistication of Clinique For Men's deluxe Post-Shave Soother. Lightweight and cooling, the fresh formula is a dream to apply after you've been wielding the razor.
Splash your skin with the calming properties of this bestselling lotion to prevent ingrown hairs, heal razor burns and reduce the appearance of redness.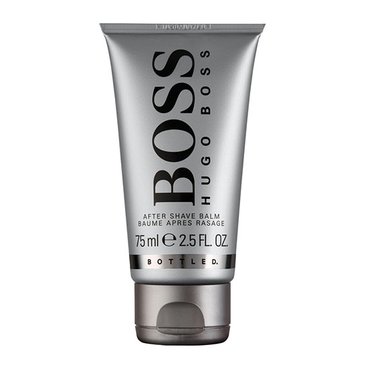 £18.50

£27.60

(33% off)
If you don't know what to get that fussy man for his birthday, Christmas or anniversary, you can rest assured that the Boss Bottled Aftershave Balm puts a smile on his face. The luxury aftershave balm is drenched in the finest ingredients to enhance the quality of his shaving selection.
The iconic moisturising balm has a non-oily texture which soothes the skin and helps it heal faster. It's also enriched by charming aromatic ingredients for freshly scented skin.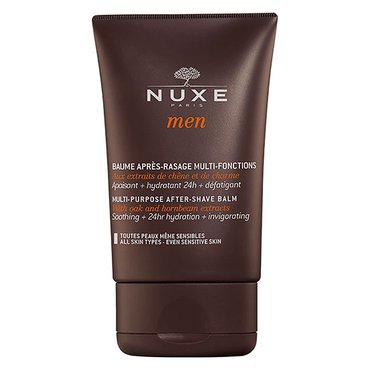 £19.58

£20.00

(3% off)
Hypoallergenic and non-comedogenic, this is arguably the most efficient aftershave balm you can buy. It's also extremely affordable, giving you plenty of bang for your buck.
Harnessing the power of naturally-derived ingredients, the calming formula reduces razor burn by a massive 100% and increases softness by 95%. Welcome the nourishment into your routine for cashmere-soft skin with enhanced clarity.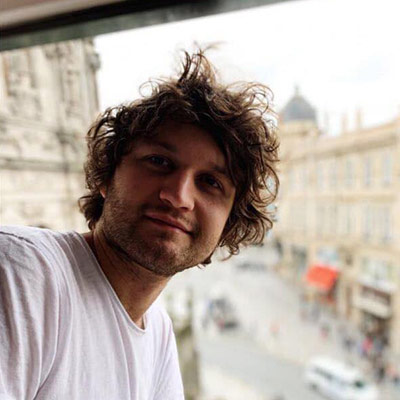 After six years of experience in content writing, Luke followed his passion for male grooming, particularly fragrances, hair styling and natural skin care.