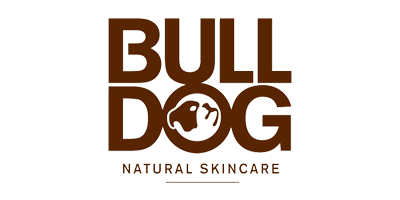 Bulldog Skincare for Men
If you're trying to sniff out where the best products are for guys, then look no further than Bulldog Skincare for Men.
The brand was founded in 2005 by Simon Duffy, who noticed that there were no skincare options that he loved. As a result, he created Bulldog to address the male needs and become a man's best friend.
Bulldog's straightforward collection of products consists of everything you would need to look superb: grooming, bodycare and skincare. Because a man's skin is different to a woman's, the brand's simple but effective products have been formulated to help you look your best, whether sensitive, oily, dry or normal skin is the case.
Favourites like the Original 24hr Moisturiser play a key role in the skincare regime, whilst other bestsellers like Bulldog 2-in-1 Beard Conditioner and Shampoo cleanse your facial hair. And the great part is that all these products are suitable for vegans.
Forever keeping men satisfied and comfortable in their own skin, Bulldog is a must-have, so give this loyal brand a go.