Summer Fridays
Browse the Summer Fridays line up of skin care. Don't forget to create an alert so that you don't miss out on brand promos and sales. Read More
Why We Like Summer Fridays
"Take a look at the Summer Fridays range, and you'll see that embodies just about everything that's bold and good about new, innovative skincare brands. From the clean lines and colours of the packaging to transparency about what goes into each high-powered formula, there's no end of things to love about this stress-busting collection."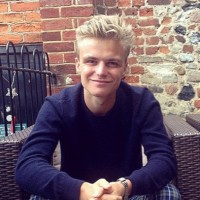 Written by Alex Bryson, Beauty Editor
11 products found

Founders Marianna and Lauren have a confession to make: they have no idea exactly how many different beauty products they've tried. And given that they were bloggers, that's in one sense unsurprising. It's also, however, a pretty damning indictment on just how hard it is to track down a formula that delivers a selfie-worthy glow through healthy ingredients.
That's why they set up Summer Fridays, a brand of their own that could bring soft, great-looking complexions to even the hardest workers and grafters among us. By collaborating with some of the industry's top chemists, they ensure that every single item within their formulations helps to rescue tired, stressed-out complexions. Handbags not eye bags, right?
By leaning on simple, easily-understood ingredient lists, the duo help to purify, balance and plump up skin cells. if you imagine skincare as food, then this is essentially a green juice for your complexion. So break out the rosé and enjoy a vegan, paraben-free range that sets your skin on the path to total rejuvenation.
Frequently Asked Questions about Summer Fridays
Do Summer Fridays say no to Parabens for their product range?
Their entire line of products contain no parabens.
What's the vegan-friendly status of Summer Fridays products?
The information available tells us that the Summer Fridays range is entirely vegan-friendly.
Are Summer Fridays products, or their ingredients, tested on animals?
This brand's whole line is cruelty-free which means they don't test their products or formulations on animals.
Do these products contain Sulphates?
Majority of Summer Fridays products are made without sulphates. Use our filters to view these.
Do Summer Fridays artificially fragrance their products?
Many of their products are listed as fragrance free. Shop this option by using our sorting options above.
Do they make phthalates-free products?
Some of their products are phthalates-free and can be found by using our site filters.
Do they use silicone in their products?
Not all Summer Fridays products contain silicone. Find their silicone-free options by using the filters on this page.