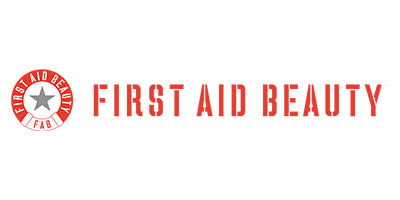 First Aid Beauty
First Aid Beauty have been delivering simple and effective skincare solutions since 2008; with the aim of providing a clever collection of products that will cater for each skin type, to target individual matters.
They are well-known for their scientifically-advanced formulas and skin-smoothing textures, that work efficiently, to deliver an immediate effect and long-lasting results.
First Aid Beauty pride themselves with creating products that are only formulated with clean and kind-to-skin ingredients. All of their products contain the purest selection of ingredients and no nasty chemicals or additives, that could potentially irritate and harm your skin. They believe that you shouldn't have to worry about what's in your skincare products, which is why they strive to create skin-loving innovations that will deliver maximum results, minimal skin irritation, and nothing less.
First Aid Beauty offer everything from everyday essentials to skin-boosting treatments that will benefit every skin type, including sensitised skin. FAB believe in the importance of using gentle yet effective skincare, as a way to resolve troublesome skin issues.
Discover their astonishing array of allergy-tested skincare formulas and say hello to a clear and healthy complexion.
First Aid Beauty Features