Benzoyl peroxide Benefits & Uses in Skin Care
Anyone suffering from inflammatory acne and clogged pores will love benzoyl peroxide. This antibacterial ingredient comes in gels, cleansers, face masks and spot treatments at different concentrations for mild to moderate breakouts. Plenty of skincare products utilise this anti-acne ingredient to help shed dead skin cells and kill bacteria on and under the skin's surface.
See our benzoyl peroxide guide to answer your questions like what is benzoyl peroxide and what are the benefits of benzoyl peroxide.
2 products found

Frequently Asked Questions about Benzoyl Peroxide products
What is benzoyl peroxide?
Benzoyl peroxide is the main ingredient in many anti-acne skincare products, thanks to its anti-bacterial, anti-inflammatory and pore-clearing properties.
What are the benefits of benzoyl peroxide?
Benzoyl peroxide contains antiseptic properties that reduce the bacteria and dead cells on and under your skin's surface that cause breakouts. It also helps get rid of excess sebum, which can clog up your pores and also cause breakouts.
Is benzoyl peroxide good for whiteheads and blackheads?
This ingredient works best for inflammatory acne—those angry red bumps full of puss—and isn't quite as effective on whiteheads and blackheads.
If you're suffering with pimples, you might like to try a product that contains salicylic acid instead.
Who should use benzoyl peroxide?
Benzoyl peroxide can be used by adults and children over 12 that are looking to reduce inflammatory acne.
When shouldn't you use benzoyl peroxide?
Because benzoyl peroxide helps shed dead skin cells, you should avoid using it if you have sunburn, as it can make the burn worse.
You'll also want to avoid products with benzoyl peroxide if you have sensitive skin, since benzoyl peroxide can sometimes cause irritation. In addition, if you have intense, cystic acne, you'll want to seek prescriptions from a doctor instead.
What percentage of benzoyl peroxide should you use?
This will all depend on your skin, what it can tolerate or its needs. It'll also depend on where you apply this ingredient; the skin on your face is more sensitive than the skin on your body, so you might like a lower concentration for your face than for your chest or back.
How do you use benzoyl peroxide and can you use it every day?
Benzoyl peroxide comes in many forms, from day creams to face washes, body soaps to gels. Follow the instructions on your specific product.
There are few general rules for benzoyl peroxide you'll want to follow, though. Firstly, you'll usually only want to use the product once a day or once every couple days until your skin gets used to it, before you can use it for the once or twice daily. Don't use tonnes of your product, as this will just make it more likely to irritate your skin rather than make it more effective. To get the best results, let the product fully absorb before moving onto a moisturiser.
Is it safe to use benzoyl peroxide for a long period of time?
Yes! Benzoyl peroxide is safe to use long-term, and you may want to use it as a maintenance product to avoid acne flaring up again.
What other ingredients can I use alongside benzoyl peroxide?
Benzoyl peroxide is sometimes mixed with other ingredients to make them more effective, such as potassium hydroxyquinoline sulphate (an antimicrobial) and antibiotics or retinoids (but these will likely be prescription only).
Are there any side effects of benzoyl peroxide?
If you're not used to benzoyl peroxide or you have an allergy or sensitive skin, it can cause dryness, redness, itching and excessive peeling.
Make sure you patch test your product and then build up how often you use it until you're sure your skin can handle it. Like with retinoids, you might also like to start on a lower concentration and increase it if your skin needs it and can tolerate it.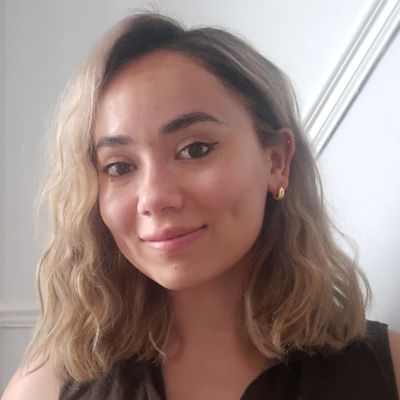 Written by Gabriella Buckner, Beauty Editor
Benzoyl Peroxide Features