Brushworks
Shop the Brushworks collection of makeup sponges, hair brushes & combs, nail files and more today. Be sure to create a brand alert so that you always get informed about Brushworks offers and sales.
84 products found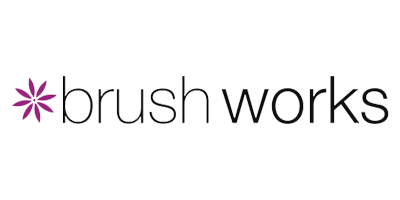 It's easier than ever to achieve your desired look with Brushworks, a brand that crafts a whole range of styling tools with the utmost care and precision.
And none more so than the titular product: the brush itself. Specifically constructed according to Japanese heritage and aesthetics, these brushes rely on the same combination of excellent raw materials and exquisite craftsmanship that has long characterised the custom.
The brand is particularly proud that their own brushes are designed by a selection of Japanese masters, who have between them cultivated over a century of experience. Given that the unique bristle layering skill requires years to perfect, that expertise proves invaluable.
The process itself involves painstakingly laying out a thin layer of bristles, before bringing them together in a seamless circular motion; this leaves the bristles firmly but finely packed. This task naturally requires a discerning eye, as the difference between excellence and failure can come down to the finest detail. Each natural hair, for example, is derived from only the best sources, while each synthetic hair is created with a specific non-contest durability.
It's simple, really. The best tools result in the best results.
Frequently Asked Questions about Brushworks
Is Brushworks a hypoallergenic brand?
Not all of their products featured on this site are claimed to have been allergy tested (aka hypoallergenic), however you can view the applicable Brushworks range by using our sorting options.
Brushworks claim to have vegan-friendly products. Is it true?
Of the Brushworks products you can view on our site, more than half contain animal-derived ingredients. You can see their vegan selection by choosing the relevant filter.