Inika
Embrace the Inika line up of blushers, eyeshadows and mascaras. Be sure to sign up to our alerts so that you hear about Inika deals and promotions.
51 products found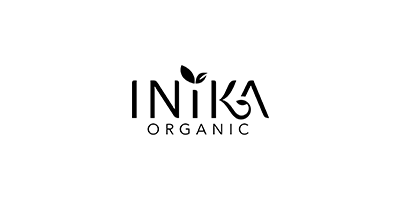 Grace your skin with the 100% Certified Cruelty Free brand, Inika. This Australian-owned company started out back in 2006 and throughout the years has built up a loyal and worldwide following. They have made their mark as the must-have brand for natural and organic makeup, ensuring that no nasty chemicals interfere with your skin.
Their passion for high-quality products shines throughout the range, whilst their inclusion of ethically sourced natural ingredients treats your skin to a kinder makeup experience. Boasting an array of award-winning products, Inika proudly guarantees that no animals or environments were affected when creating each and every product.
Browse through their diverse range of cosmetics to discover skin-loving beauty. From pigmented eyeshadow hues to natural-looking foundation shades, Inika provides you with nature's best resources to beautify and enhance your style.
Treat both yourself and the world around you to an investment that goes the extra mile. Ethically clean makeup never felt so good.
Frequently Asked Questions about Inika
I only use vegan-friendly products. Is Inika for me?
Inika is a 100% vegan brand, meaning it does not use animal derivatives of any kind in its products. This includes animal by-products.
Inika claims to be cruelty-free, but what does that mean?
Their product line is 100% cruelty-free. As such, Inika never tests products or formulations on animals.
Parabens are widely used in this industry. Do they feature in Inika products?
Parabens are compounds that have become more controversial in recent teams in cosmetics. Inika have excluded them from their products.
Are Inika products made without the use of sulphates.
Inika pride themselves on their product formulations and as such they are sulphate-free.
Are Inika products mineral oil-free?
They are a proudly mineral oil-free brand, meaning none of their products or formulas contain mineral oil.
Has the end product been tested by an Ophthalmologist?
Where necessary, these products have been ophthalmologist-tested and should be safer for sensitive eyes.
Do they use alcohol in their formulas?
Many of Inika products are alcohol-free. Use our site filters to find them quickly and easily.
Will i find artificial fragrance in their products?
For those who wish to shop fragrance-free, select this option from the Inika filter on this page.
Have these products been through testing to avoid allergic reactions and irritation?
Not all of their products featured on this site are claimed to have been allergy tested (aka hypoallergenic), however you can view the applicable Inika range by using our sorting options.
Organic
Natural
Vegan Friendly
Cruelty Free