Why We Like Hairburst
"Sometimes, our hair requires a little extra help when it comes to lengthening and strengthening those strands. The answer? Hairburst. These little capsules work from the inside out to add shine, length and volume to our hair, making them a key part of our beauty routines. Better still, the brand has even created a unique formula for new mums and mums to be!"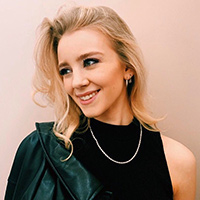 Written by Ellie Child, Beauty Editor
34 products found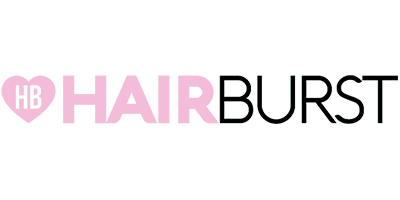 If you suffer from fine, thin or lack-lustre locks, or you simply want quicker growth, then Hairburst is the solution you're looking for. Packed with vitamins A, C, D and advanced B complex, as well as hair-boosting nutrients like zinc, hyaluronic acid and calcium, these fantastic products are the key to fuller hair. The brand specialises in providing working solutions that utilise powerful ingredients, all of which help to impart your glossiest, most stylish finish yet.
Whether you're wanting Blake Lively's length or Brigitte Bardot's bounce, these ingenious supplements, serums, shampoos and conditioners will help you reach your hair goals. In as little as two weeks your hair will feel more hydrated and revitalised, and in up to three months your hair will be shinier, softer and stronger, not to mention more refreshed and manageable.
Get the nutrients your hair needs for optimum growth and elasticity and turn back the clocks on hair loss or damage with these simple and effective products. It's no surprise Harper's Bazaar, Cosmopolitan, Look, Elle and Healthy Magazine are all absolutely loving Hairburst.
Frequently Asked Questions about Hairburst
Do these products have paraben-free formula?
100% of the products we feature from Hairburst are paraben-free.
Do they ever test their formulations or end product on animals?
Hairburst is a cruelty-free brand. To our knowledge it does not test on animals, nor does it ask others to do so on its behalf.
I prefer to use vegan-friendly brands. Do Hairburst products fit this criteria?
While the majority of Hairburst products are free from animal by-products, the brand's product line is not entirely vegan-friendly. This is because a handful of their formulations may contain ingredients of animal origin. Their vegan-friendly products listed on our platform are clearly marked as so.
Are Hairburst hypoallergenic?
Less than half of the Hairburst product line featured on Cosmetify is hypoallergenic (literally 'allergy tested'). Narrow your preference using our sorting options to see suitable products.
Are their formulas and products free from silicone?
Not all of their products are silicone-free. Make sure you're getting the products you want by using our filters and checking ingredients.
Do their ingredients feature Sulphates?
A number of their products are formulated with sulphates. To see their free-from sulphates ranges, use our filters above.