Fresh
Enjoy the Fresh line up of women's eau de parfum, face oils & serums, anti-ageing skin care plus lots more. Be sure that you add a brand alert so that you are first to know about Fresh sales and deals.
Best Selling Fresh Products
Fresh Black Tea Collection
Fresh are back with a complex that caters to all skin types, imparting a veil of protection that keeps each and every complexion feeling its best.
Their black tea complex is used in every product within the range and contains a mix of black tea extract, kombucha (black tea ferment), blackberry leaf extract and lychee seed extract. These potent ingredients work together to deliver the protective antioxidants your skin deserves, whilst also softening and smoothing your visage.
This cult-followed range contains a mix of serums, face masks, eye creams and essences that all work together to keep the skin smooth, supple and firm.
Giving your skin the VIP treatment, this intensive rinse-off mask melts dreamily into the skin to provide a wash of protective and restorative goodness.
Loved for its cooling sensation, the Fresh Black Tea Instant Perfecting Mask uncovers a brighter, more luminous visage that feels just as good as it looks. Including the brand's powerful black tea complex, this innovative formulation smooths the skin out by using a mix of polysaccharides and moisturising hyaluronic acid spheres.
£29.00
The delicate skin that surrounds your eyes deserves an elite treatment, and who better to deliver the goods than skin care aficionados, Fresh. This time, the brand is back with a potent remedy that reduces the look of dark circles, puffiness and fine lines.
As always, the cream contains Fresh's special black tea complex to protect and restore, while noni fruit juice works to revive the appearance of fatigue and tiredness. Better still, the cream absorbs quickly for fast-acting results in a flash.
£58.00
Treat your skin to 24-hour hydration with the Fresh Black Tea Age-Delay Firming Serum.
Targeting the likes of fatigued, stressed-out skin, this powerful serum helps to pep up your complexion with an elasticity-boosting black tea complex. A cocktail of firming peptides is also included to smooth and tighten the skin, resulting in a brighter and more vibrant finish.
Its gel-like texture sinks dreamily in to provide a cushioned feel that comforts drier skin types whilst banishing the look of fine lines.
£63.00

£82.00
Fresh Rose Collection
Harness the power of the rose with this epic collection of skin-soothing products from Fresh.
Made with dry and sensitive skin types in mind, this ultra-cooling range of skin care must-haves helps to comfort and hydrate even the most irritable of complexions for beautified results in minutes. Fresh believes that the rose represents pure beauty, which is why they created an entire range based around this precious extract.
From face masks to dual cleansers, this collection enhances every step within your skin care routine by injecting it with the nourishing potency of rose extracts. Hydrate, soothe and tone your skin today for the flawless results you've always lusted after.
Instantly revive lack-lustre skin with a mask that goes the extra mile in delivering unparalleled hydration. The Fresh Rose Face Mask contains real rose petals that are mixed together with a silky-soft gel for instantly refreshed results.
Dubbed as the brand's cult mask, this epic formulation drenches the skin in a cocktail of skin-enhancing ingredients that range from rosewater and cucumber extract to microalgae extracts and tea blends for a visibly improved visage.
£21.00
A must-have for any skin care cabinet. The Fresh Rose Deep Hydration Facial Toner contains a non-stripping formulation that is jam-packed with skin-soothing goodies such as real rose petals, rosewater, rose oil, and toning rose fruit extracts.
Hyaluronic acid also features within the mix to ensure that skin is kept hydrated, while a cocktail of rose extracts soothes redness and irritation. This caring toner banishes the likes of alcohol and other common skin care nasties to ensure a perfectly balanced visage with every use.
£21.00
Finish off your skin care routine with a deeply nurturing hydrator. The Fresh Rose Deep Hydration Face Cream boasts an advanced gel-cream texture that bestows 24-hour hydration for even the most dehydrated of complexions.
Hyaluronic acid and time-release hydropatches keep your complexion feeling truly quenched throughout the day whilst boasting a lightweight texture that doesn't feel greasy or oily. Instead, skin is treated to healthy dose of vitality and radiance for a flawless finish.
£13.00
Fresh Lotus Collection
Introduce your skin care regime to a sacred extract that instantly beautifies and purifies your complexion.
Fresh have created a complete collection that employs the power of the lotus flower. This age-old ingredient has existed for 138 million years and is globally known as a symbol of purification. The flower rises through murky waters before revealing a blossoming flower, which inspired the creators of Fresh to tap into this notion.
This collection of lotus-infused skin care products has been created to tackle and prevent the first signs of ageing, helping to turn back the clock on your complexion. Discover the entire range today, here at Cosmetify.
Instantly refresh and rejuvenate your visage with this age-tackling face mask. Ideal as an instant pick-me-up, the formula works to target rough and dull skin types to reveal a more even base that gleams with luminosity.
This fast-working mask is perfect for those that lust after instant hydration, smoothed-out skin and a natural dewy radiance. The formula combines kombu seaweed with red algae and lotus seed powder to kindly buff away dead skin, revealing a glowing complexion.
£21.00
Wake up to a visibly hydrated complexion with the ultimate skin treat.
This intensive night cream utilises cutting-edge technologies and potent ingredients to strengthen the skin's barrier while you rest. Filled to the brim with antioxidants, this lotus-infused formula fights the likes of dehydration and dullness for a revived visage come the morning. Peach leaf extract is also included to help the skin recover from stress. Discover your most luminous complexion yet with the Fresh Lotus Youth Preserve Dream Face Cream Super Lotus Night Recovery.
£17.00
Discover a lightweight version of everyone's favourite hydrator. This fast-absorbing moisturiser wears beautifully throughout the day to deliver 24-hour hydration, imparting a radiant, glowy finish.
This moisturiser contains the brand's Super 7 Complex and is made with antioxidant lotus root extract and vitamin E to tackle the first signs of ageing. Star fruit extract is also used to help protect skin from free radicals. Prevent the likes of fine lines and wrinkles with this radiance-boosting formulation and relish in healthier, happier skin.
£29.00
Fresh Sugar Collection
Scrub away the day with a collection that is dedicated to our favourite natural exfoliant: sugar.
Fresh's sugar collection contains a range of lip, body and face scrubs that work together to buff away dead skin, showcasing a healthier visage. Sugar is a natural humectant that is known for its ability to prevent moisture loss, as well as its healing properties.
This must-have selection of scrubs is ideal for those that are trying to fight off flaking, dulling skin types. Get your glow on with this tailored range of exfoliants from Fresh, here at Cosmetify.
Prep your pout with a healthy dosage of sugar, courtesy of the Fresh Sugar Lip Polish.
Combining a mix of nourishing ingredients together, the scrub actively buffs away dead skin cells while keeping lips hydrated. The result? A fuller-looking, smoother pout that is ready for the application of lipsticks, balms and glosses.
Real brown sugar crystals are mixed together with natural humectants, shea butter and jojoba oil to leave the skin feeling silky-soft.
£19.50
Exfoliating acts as a vital step in any skin care routine, so finding the perfect scrub is of paramount importance. Luckily, Fresh have us sorted with their indulgent and rich facial scrub.
Discover the power of a 2-in-1 mask that scrubs away the likes of dirt, dead skin and impurities to provide a smooth and totally even visage. The formula contains real brown sugar and strawberry seeds that buff away dirt and grime, while a mix of nourishing oils work to rehydrate tight and dry areas.
£21.00
Fresh have mastered the art behind creating the first-of-its-kind, no-rinse lip exfoliator. This innovative formula helps to smooth out dry patches with a combination of natural AHAs.
Arriving in a liquid formula, the Wonder Drops melt away dead skin cells to gently resurface dry, flaky lips for a smoother and healthier finish. The infused AHAs are made up from a blend of sugar, natural fruit extracts and hibiscus flower extract, all of which work together to prep and prime the lips.
£21.50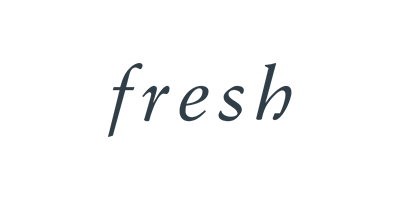 With 25 years of innovative creations behind them, Fresh have become the go-to brand for consumers who seek luxe solutions to their skin care woes.
It began back in 1991 when Lev Glazman and Alina Roytberg first opened an apothecary store in Boston. This small store sourced and created natural beauty products from around the world, which set them up for global domination within the beauty world.
Today, the brand utilise the effective properties of natural ingredients, modern science and honourable rituals to create only the best, skin-loving products. The company hold a multitude of industry firsts and have become one of the most trusted brands for men and women everywhere. Their powerful and effective ingredients – such as rose, soy and sugar – push the boundaries of natural remedies and provide visible results to those who need it.
From their iconic Rose Face Mask to the cult-favourite Sugar Mint Rush Freshening Lip Treatment, Fresh offer the skin care must-haves your beauty cabinet craves.
Why We Like Fresh
"Fresh by name, fresh by nature. Yep, this brand has encapsulated that feeling of post-facial freshness within every product, leaving your skin to feel totally revived and full of life. If you like your skin care products to boast simplicity and effectiveness, this is a brand worthy of your time, money and cabinet space."
Ellie Child, Editor
Where can you buy Fresh products in the UK?
You can buy Fresh products from a variety of retailers in the UK, including Fresh, Cult Beauty, John Lewis and more.
Whether you're looking for women's eau de parfum, face oils & serums, anti-ageing skin care and much more, Cosmetify is here to help. We cut down the search time so you can easily compare prices of all your beauty must-haves in an instant. Find where they are being sold for the lowest price and restock your beauty cabinets at a fraction of the cost.
And if your go-to products are out of stock; you can easily set up an alert and we will let you know when it's available again. Win-win!
Frequently Asked Questions about Fresh
I want to avoid products that contain alcohol. Can I buy from Fresh?
Not all of their products are alcohol-free. Please use our site filters and check product ingredients.
Are Fresh producing their products sulphate-free?
Some of their formulations contain sulphates (or sulfates). You can remove these by using our filters.
Lots of noise about parabens these days, is this a paraben-free brand?
Some Fresh product formulations are free from parabens, use our filters to view them.