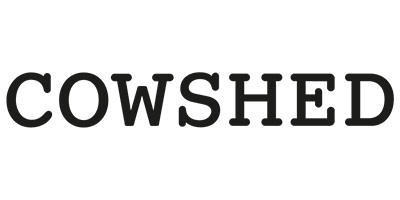 Cowshed
Cowshed understand that everything we could possibly need is provided by Mother Nature. That's why they only use honest, natural ingredients that are also true to British heritage.
Cowshed originated as a spa in Babington House, 1998. Their goal was to expand, with spas all over the country and ranges of products for those who wanted the Cowshed experience from their own home. As time went by, they created a holistic product line with playful names and serious formulations.
These award winning products use the best organic and natural plant extracts with mood-boosting essential oils to nourish mind, body and soul.
Alongside bath and body products, Cowshed offer rejuvenating diffusers, candles and sprays so that your home can smell as good as you do!