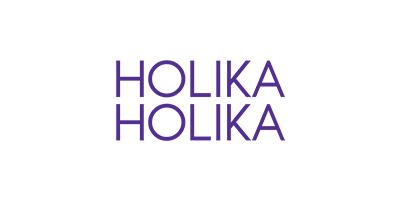 Holika Holika
Holika Holika is a Korean cosmetic brand, that began in 2010; and they are now an expanding market all over the world, offering body, skin and makeup innovations in a unique and fun manner.
Their smart and creative nature is demonstrated throughout their product design and packaging, that is both eye-catching and colourful, to appeal to the younger audience and style-conscious customer base.
Offering a wonderful range of beauty care products, Holika Holika provide a captivating collection of authentic products, with high-quality formulations, that comprise only the finest of industry ingredients - to amplify your beauty routine and help you to achieve the results you wish for.
The brand focuses on delivering fun yet practical cosmetics that will give you a positive experience and a surprising satisfaction, whether that be with their skincare, body care or makeup ranges.
From moisturising masks to blackhead-busting treatments, Holika Holika supply a super selection of products - all at an affordable price point, that work to better your skin and enhance your appearance.
Shop from the likes of their bestselling skincare quick-fix treatments and their marvellous makeup items, to reveal a youthful complexion and sophisticated results, every time.