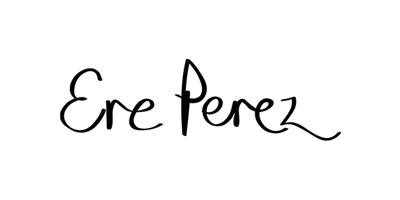 Ere Perez
Explore the Ere Perez range of day creams, mascaras, eyeshadow palettes plus lots more. Make sure that you sign up to our alerts so that you never miss the brand's sales and deals.
9 products found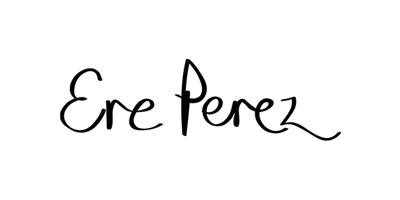 Ere Perez is an eponymous brand, founded by Mexican-born Ere Perez down under in Australia. The brand has a strong belief in promoting natural and healthy products in the cosmetics industry, showcased by their vast range of products made from a rich blend of organic ingredients.
The brand was established after Ere Perez moved across the globe and settled in Sydney where she fell in love with the natural beauty of the area. Her inspiration was so great that she decided to start her own company selling skin care products with rare ingredients sourced from the great outdoors.
The entirety of their range is intricately designed to cater to every skin type, utilising a plethora of oils, plant extracts, vitamins and minerals to form healthy blends. All of Ere Perez's products are free from perfumes and colourants and are never tested on animals – instead, they focus their efforts on creating an ethically and environmentally sound range.
Where is the best place to buy Ere Perez products online?
A range of Ere Perez products are available to buy online from UK retailers, such as Skinspace and Feel Unique.
Save money on day creams, mascaras, eyeshadow palettes plus others across the spectrum, as we compare the prices across different retailers on the web.
Frequently Asked Questions about Ere Perez
I don't buy brands that aren't fragrance-free as i find they irritate. Am I ok to buy Ere Perez?
Ere Perez products are produced without the use of artificial fragrance.
Are these products made without the use of Parabens?
Ere Perez products are produced without the use of Parabens.
I do not wish to buy products containing mineral oil. Can I shop from Ere Perez?
They avoid using mineral oil in their products whenever possible.
Is there alcohol in these products?
They avoid using alcohol in their products wherever possible.
As someone who only uses vegan brands, what's the vegan-friendly status of Ere Perez?
The majority of Ere Perez products on our platform are not suitable for those following a vegan routine. However, Ere Perez does have some products that are formulated without animal-derived ingredients or by-products, which you can see by selecting the appropriate filters.
Paraffin Free
Talc Free
Fragrance Free
Petroleum Free