3INA
Enjoy the 3INA line up of eyeliners, lipsticks, mascaras and more besides. Don't forget to create a brand alert so that you don't miss out on product promos and sales.
107 products found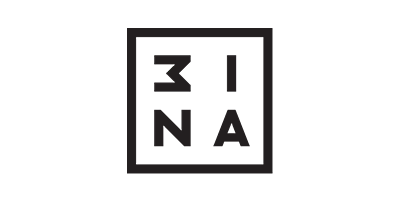 Introducing 3INA: a brave and bold brand that's inspiring the beauty industry with its colourful approach to makeup and skin care. Born to empower beauty fans with the tools to be creative and look unique, 3INA have assembled an array of must-have products at enticingly affordable prices.
3INA realise that the art of looking good should not be stressful or draining, which is why they create long-lasting, paraben-free products – while still keeping beauty at the heart of everything they do.
Colour is an essential part of the company and all makeup shades are designed to suit every skin tone, whether that's a cheeky rose blusher, a glossy pink lipstick or a matte manicure.
High-performing and heart-stoppingly aesthetic, 3INA gives everyone the opportunity to express themselves.
Frequently Asked Questions about 3INA
Do they avoid the use of parabens in their ingredients?
3INA products are not formulated with Parabens.
Do they ever test their formulations or end product on animals?
3INA is a cruelty-free brand, meaning it does not engage in the practice of animal testing for any of the formulations in its product line.
Are these products free of irritating artificial/synthetic fragrances?
A lot of them are free-from-fragrance. If you wish to shop only fragrance free, use our site filters.
Are 3INA vegan-friendly or do their products contain ingredients derived from animals or animal by-products?
Most of the 3INA products featured on our site are not vegan-friendly, but you can view those that are by simply looking for the vegan icon on the relevant product page.