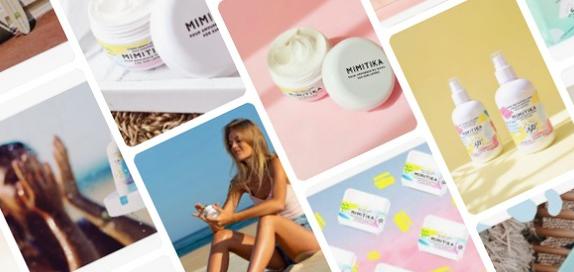 9 products found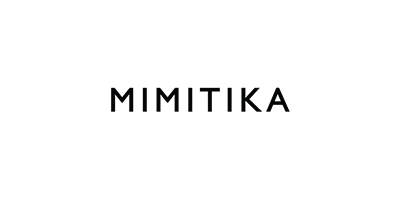 Protect your skin with the gorgeous sun protection brand Mimitika.
Created, designed and developed in France, this chic sun care company provides various formulations that grace a variety of skin types with a layer of protection from UVA/UVB rays. Holding down the title as the only French brand that exclusively produces sun protection products, Mimitika ensures quality, protection and care throughout their product lines.
The notion of Mimitika was born in the south-west of France, where the adventurous, sun-loving, care-free souls live. Wanting to implement quality and efficiency into one brand, Mimitika designed and created the ultimate line of products for sun seekers. Developing a strong level of expertise in their field, the masterminds behind Mimitika were able to create light-weight, affordable and effective products that are loved by many.
The brand launched in 2016 and have since risen from strength to strength – thanks to their unique, vegan and cruelty-free products that suit even the most sensitive of skin types.
Why We Like Mimitika
"We just adore all the sun creams, body oils and lip balms from Mimitika. Not only do they protect our sensitive skin with a range of SPF, but each formula is super nourishing and comfortable to wear. Better still, all the products are gentle and free from nasties. All we need now is to be beach bound in the sunshine with chicest Mimitika products by our side!"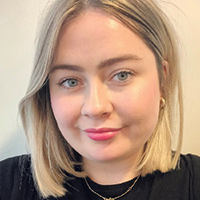 Written by Rebecca Jenkinson, Beauty Editor
Frequently Asked Questions about Mimitika
Are Mimitika hypoallergenic?
Their products are hypoallergenic meaning that they are less likely to cause allergic reactions when compared to non-hypoallergenic products.
Do these products have paraben-free formula?
Mimitika is a Paraben-free brand (and free from other nasties too!)
Do their ingredients feature Sulphates?
To our knowledge, there are no Sulphates in these products. Check the ingredients list on the relevant product page.
I prefer to use vegan-friendly brands. Do Mimitika products fit this criteria?
The information available tells us that the Mimitika range is entirely vegan-friendly.
Does this brand test its products or formulas on animals?
This brand's whole line is cruelty-free which means they don't test their products or formulations on animals.
Is Mimitika Dermatologically tested?
Yes, all of their products are Dermatologically tested, meaning they have been by reviewed by a dermatologist, a doctor who specialises in skin conditions.
Is there alcohol in these products?
Mimitika use alcohol-free ingredients where possible.
I do not wish to buy products containing mineral oil. Can I shop from Mimitika?
Where possible, Mimitika do not put mineral oils in their products.
Are their formulas and products free from silicone?
They do have some silicone-free products, which you can find by using our site filters.
Where in the world do Mimitika produce their product line?
Mimitika products are made in France.