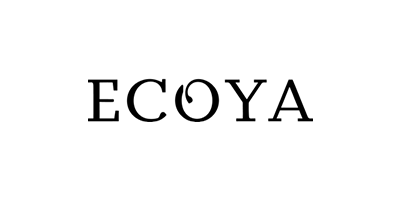 Ecoya
Founded in 2004 Ecoya takes you on a beautiful sensual experience using their impeccably fragranced candles, soaps, lotions and cleansers.
Fragrances are at the heart and soul of Ecoya and this is because of leading Perfumer, Isaac Sinclair who from a young age had a passion for fragrances and went on to study at the prestige School of the Five Senses in Milan. It is there he trained amongst renowned perfumers and developed fragrances for popular brands before embarking on Ecoya.
The candles are crafted from natural waxes and have lead-free cotton wicks to give you the utmost scented experience. This spectacular brand also is committed to creating natural body care products that use antioxidant-rich ingredients and high-quality botanicals to improve the overall health of your skin.
You'll be captivated by the vast range of floral, fruity, citrus or oriental fragrances Ecoya has to offer, but don't just take our word for it – delve into the luxurious, natural and divine smelling world of Ecoya.