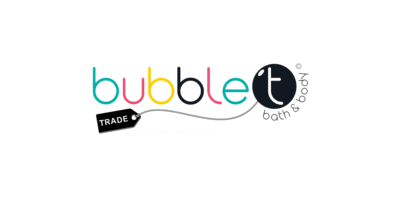 Bubble T Cosmetics
Fun, quirky and colourful are the three qualities that make Bubble T Cosmetics a must-have brand. Inspired by the Taiwanese bubble tea drink, this company incorporated the concept into a vibrant bath and body range using sweet fruit extracts and tea infused fragrances.
Although the creative packaging and play on colour is a beautiful sight to behold, it's the nourishing effect it has on the skin that will make you fall for these products time and time again.
Most of the products contain at least one of the brand's three refreshing fragrances, Moroccan mint tea, lemongrass & green tea and sweet hibiscus & acai berry tea, whilst the Summer Fruit range is packed with a combination of white tea extracts and ripped fruits.
Recognising that health is just important as beauty, Bubble T Cosmetics are proud to present products that are paraben and SLS free.
Unwind from a busy day with the relaxing Lemongrass & Green Tea Fizz & Bubble Bath, or use the popular Summer Fruit Tea Body Spray to complement your skincare needs. Whatever you choose, there's something to float your boat.