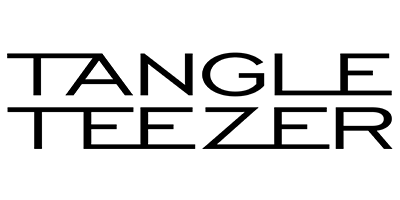 Tangle Teezer
Tangle Teezer are the world-famous hairbrush brand, invented by hair colourist Shaun P. The brand won the hearts of many on Dragons Den and have since been stunning the nation with their impressive and innovative designs – expressing a unique and colourful touch on haircare, they provide you with show-stopping tools for combing and styling, that can help you to achieve salon-sleek looks without tugging or damaging the hair.
Since the launch of their iconic 'Original' hairbrush in 2007, Tangle Teezer have continued to create bigger and better things – a three step brush system including an expansion of their original hairbrush into a newly formed detangling category and an entire category dedicated to the needs of blow-drying. The third and final step brings the ultimate styling goods to keep your hair looking and feeling healthy - it has never been easier.
Their fun and ever-growing collection of products are designed to make combing and styling a more enjoyable step in your daily routine. With an attractive array of colourful designs and popping prints to choose from, you can find the perfect hairbrush for your hair type; whether that be a travel-friendly tool or a blow-drying necessity, you can rely on Tangle Teezer.
Browse their game-changing hairbrushes onsite and relish the results of fabulous hair.
You've viewed 32 of 33 products