Just For Men
You'll recognise Just For Men from the brand's many iconic adverts, which pitch the products at successive generations of 'cool dads'. Read More
2 products found
-4%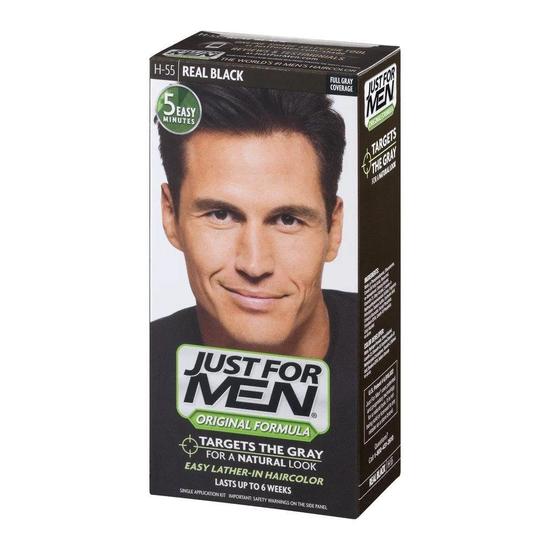 Just For Men
Original Formula Men's Hair Colour
-13%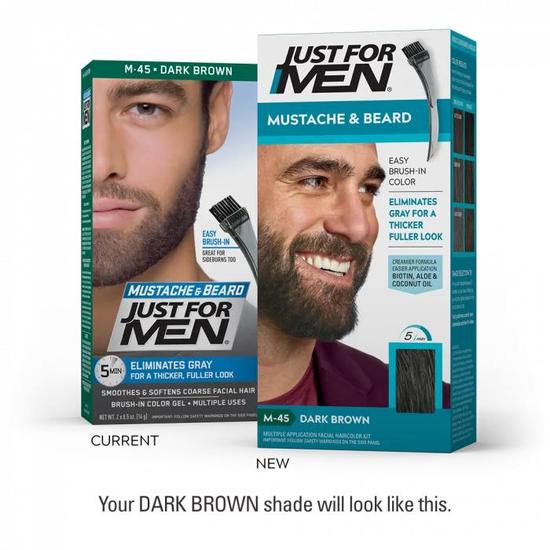 Just For Men
Moustache & Beard Colour

You'll recognise Just For Men from the brand's many iconic adverts, which pitch the products at successive generations of 'cool dads'. In reality, the formulas are a great fit for all sorts of different men, whether they're young or old, want to completely transform their appearance or just fancy taking back a little control.
Each and every one of the brand's products are formulated for ease of use. So while some require all your cocktail shaking skills to mix and blend, others simply comb in. Regardless of the actual technique, it's straightforwardly simple to reveal vibrant locks that pop with rejuvenated colour.
Better still, the individual formulas can last for up to 8 months, meaning that spaces between repeat applications are conveniently large. Add this to the products' gentleness – you won't find ammonia or peroxide within any formulas – and you're presented with a truly exceptional grooming collection, one that's more than deserving of its international reputation.