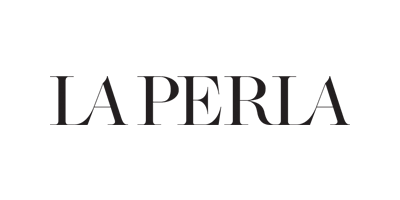 La Perla
La Perla are more famously known for their luxurious Italian fashion and lifestyle garments, but that doesn't stop them from creating their very own iconic aroma.
Starting out as a lingerie brand, La Perla soon branched out to design lavish lifestyle trimmings, including beachwear, sleepwear, shoes and bags. A prominent theme of elegance, class and refinement is carried throughout all of the brand's creations and their renowned, one-of-a-kind perfume is no exception.
Encouraging women to embrace their inner temptress, the iconic fragrance encapsulates the brand's ethos of sensuality and sophistication for a well-rounded aroma that bursts with femininity. Inspired by Venus, the Goddess of love, the perfume employs the aromatic delights of jasmine, iris, suede and peony to light up the core of this intoxicating scent.
Created for the more refined woman, La Perla lifts your spirits for that extra boost of confidence when you need it most. Shop the fragrance below to dress up your look.