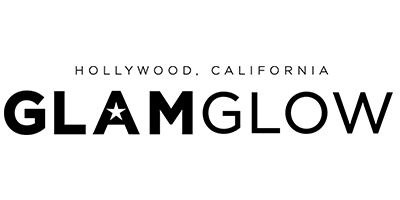 GLAMGLOW
Starting out as a small living room project, GLAMGLOW soon exploded to become a worldwide sensation with distribution increasing to 86 countries. Now they can be found in over 6, 500 luxury retail stores, spa back-bars, luxury hotels, airlines and cruise lines.
Glenn and Shannon Dellimore founded GLAMGLOW in 2010 when creating an exclusive skin-enhancing remedy for a close actor friend of theirs. After a long conversation about skin care products and their lack of instant results, Glenn and Shannon set out to create an easy-to-use, highly effective treatment that provided camera-ready results. With a selection of well-known actors as test subjects, GLAMGLOW was created to provide for performers that needed instantly perfect skin.
With requests ever increasing, Glenn and Shannon made the executive decision to share their glam secret. Sharing the shortcut to perfect skin with everyone, GLAMGLOW soon became a worldwide name.