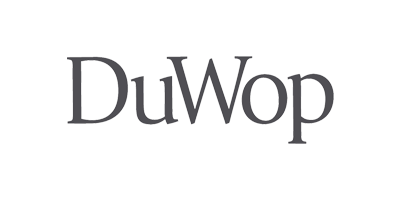 DuWop
DuWop produce thoroughly modern beauty solutions, addressing the specific needs of real women with a unique collection of blends and designs. The intensely innovative brand utilises only the highest quality ingredients, formulating them into a collection of beauty essentials that you won't be able to do without.
It was, in fact, on the set of cult TV series Felicity that the experts behind DuWop first became inspired to produce their iconic unique lip plumper. After long, passionate kissing scents, the lips of leading actress Keri Russell became incredibly full and pouty. Duly inspired, they sought a product that could replicate a similar aesthetic effect.
Having tried a range of different ingredients, including cayenne pepper and mustard seed, the team finally came upon a unique blend of essential oils. This resulted in Lip Venom, the first-ever lip plumper and the brand's signature product.
Subsequent DuWop formulas adhered to this same guiding principle of innovation, providing the world with products that have been specifically crafted to elevate any beauty routine.