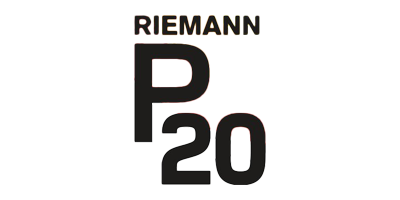 Riemann P20
Shop the Riemann P20 collection of sun care & tanning. Make sure you sign up to our alerts so that you always get informed about Riemann P20 sales and deals. Read More
Why We Like Riemann P20
"Having sensitive skin comes with enough concerns, let alone worrying whether or not your sunscreen is going to break your skin out in irritation. Luckily, the Riemann P20 range has answered our prayers with their kind-to-skin products that feel just as good as they look!"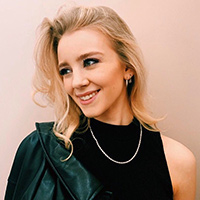 Written by Ellie Child, Beauty Editor
25 products found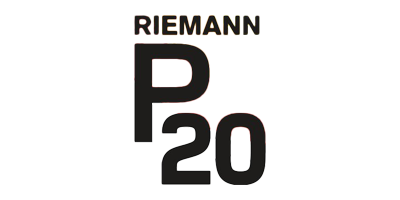 Riemann P20 is a Danish brand that has found worldwide renown for its creation of exceptional specialised skincare. Founded by Claus Riemann, the company has always adhered to a single, overriding maxim: each product should have a clearly identifiable effect.
In the 1970's Claus identified a definite need for reliable sun cream. And the initial response to his formulation confirmed the fact: people flocked to get their hands on what was the very first high sun cream factor to hit the market.
The product's popularity stemmed from the fact that it made summer holidays stress-free. And today, forty years later, people throughout the world still benefit from Riemann's unparalleled standards. Harmful UVA and UVB rays are both kept at bay by the sunscreens' 10 hours of protection. Incredibly water resistant, the fast absorbing formulas are easy to use, leaving neither white marks nor grease.
In fact, so practical and powerful are the sunscreens that the brand has recently partnered with British triathletes, whose extreme routines necessitate an incredibly high level of care.
Frequently Asked Questions about Riemann P20
Are Riemann P20 products allergy tested?
There is always the potential for one person to react differently to another, however Riemann P20 products are claimed to be Hypoallergenic, so there's less of a chance you'll react negatively to their products.
Are Riemann P20 vegan-friendly or do their products contain ingredients derived from animals or animal by-products?
Riemann P20 is a 100% vegan brand, meaning it does not use animal derivatives of any kind in its products. This includes animal by-products.
Is Riemann P20 a cruelty-free brand?
Their product line is 100% cruelty-free. As such, Riemann P20 never tests products or formulations on animals.
Are Riemann P20 products Dermatologically tested?
Riemann P20 products are Dermatologist tested so they've been tested by a skin specialist.
Are Riemann P20 products fragrance free?
For those who wish to shop fragrance-free, select this option from the Riemann P20 filter on this page.
Are these products Paraben-free?
Parabens are a type of preservative and feature in some of their products. See their paraben-free products using our site filters.