111SKIN
Explore the 111SKIN range of anti-ageing skin care, face oils & serums, day creams plus others across the spectrum. Be sure to create an alert so that you don't miss out on their offers and discount codes.
Best Selling 111SKIN Products
111Skin Radiance Collection
Dubbed as the supermodel secret to luminous skin, the Radiance collection by 111Skin is your fast track to a healthy-looking complexion.
This collection offers a trio of glow-enhancing products, including a face mask, eye mask and radiance boosting serum. Each product is efficient, easy-to-use and formulated with 111Skin's superior blend of antioxidants, vitamins, peptides and pure gold. With just a few applications, you'll be able to reveal the 'glow' that everyone desires.
Victoria's Secret models swear by it, Oscar-nominated actresses recommend it and it's even good enough for a pre-royal-wedding-pamper. The Rose Gold Brightening Facial Treatment Mask is the kind of luxury your skin care routine needs.
Combining hydrogel technology with innovative ingredients, including 24 carat gold and rosa damascus extract, this sheet mask brightens, soothes and hydrates skin so that you can reveal a glowing complexion. It's the prestigious way to prep your skin before those all-important occasions.
£20.00
The Rose Gold Radiance Booster is more than just a gorgeous bottle. It's a superior skin care formula spiked with pure gold extract so that you can showcase your brightest, most radiant complexion yet.
Expertly designed to promote microcirculation, this luxurious skin booster utilises a cocktail of rose flower water, hyaluronic acid and niacinamide in order to deliver a lit-from-within glow. Skin is instantly hydrated, nourished and calmed, meaning even the most lacklustre complexions are laced with a sparkling luminosity.
£75.12

£85.00
One too many late nights? Allow 111Skin's Rose Gold Illuminating Eye Mask to cover those extra hours.
These luxurious eye masks are all you need to ensure that you always look bright-eyed and bushy-tailed. Soaked with potent actives and botanical extracts, the hydrogel masks work around the clock to brighten and smooth your under-eye. With an added infusion of colloidal gold and rose extract, you can give peepers the ultimate radiance boost.
£11.93

£12.00
111Skin Intensive Collection
The Intensive collection by 111Skin is true to its name. Serving up a variety of concentrated, high performance and potent formulas, the products within this range give dull and tired complexions an intense treatment. Utilising clinical levels of active ingredients and fine diamond particles, skin is instantly brightened, pigmentation is visibly improved and early signs of ageing are eliminated.
Discover a variety of award-winning, cult-status creams, face masks, serums and oils and look forward to revealing your freshest face yet.
The Celestial Black Diamond Cream helps beat the early signs of ageing so that you can make the most of a youthful complexion.
111Skin combine technologically advanced ingredients with expert research in order to create a high-performance formula that plumps, firms and brightens skin. Featuring black diamond particles, hyaluronic acid, collagen and the innovative NACY2 formula, you can rest assured that your skin is receiving the best treatment.
£599.00
111Skin are back with yet another iconic face mask. The Celestial Black Diamond Lifting and Firming Mask is the ultimate reparative treatment. Packed with impressive anti-ageing ingredients, like goji glycopeptides, collagen and centella asiatica, it works to soften fine lines, plump and firm skin and improve irregular skin texture.
The sheet mask is split into two sections – top and bottom – so you can effectively target the upper and lower parts of your face. Once removed, you can reveal a complexion that's soothed, revitalised and bursting with life.
£20.00
Just when you thought it couldn't get any better, 111Skin pack more hard-working ingredients into a hydrogel eye mask formula so that you can efficiently tackle tired peepers.
This time round, a cocktail of retinol, vitamins and peptides is combined with an artificial moisturising factor in order to hydrate, plump, retexture and brighten the under-eye area.
Working in just 20 minutes, these eye masks are the beauty best friend that every night owl, frequent flyer or mature skin type needs.
£12.00
111Skin Reparative Collection
Introducing, the Reparative collection – 111Skin's first line of products to hit the shelves. Specifically designed to repair and strengthen the skin, the Reparative collection targets everything from fine lines and redness to hydration and radiance. Each product within the range is formulated with NACY2, a powerful complex that boosts antioxidant activity within the skin and stimulates cell regeneration.
From serums and face masks to eye creams and essences, this collection has all that you need to achieve a healthy, youthful complexion.
Designed to deliver a spa-like treatment from the comfort of your own home, it's no wonder that the Space Defence Bright Eye Lift Gel is one of 111Skin's most sought-after products.
Developed by Harley Street surgeon, Dr. Yannis Alexandrides, you can guarantee that this eye gel provides real, visible results. Boasting an A-lister approved formula, it works to efficiently and effectively target the appearance of dark circles, puffiness and fine lines around the eye, so even the most stressed, tired and dehydrated peepers can be awakened.
£110.00
The Y Theorem Repair Serum is the skin care product that made the 111Skin Reparative collection the giant that it is today.
A must-have for mature skin types, this miracle worker offers instant hydration, minimises the appearance of fine lines and wrinkles, boosts collagen production and supports cell regeneration. An extra dose of amino acids strengthens skin elasticity and even calms, heals and soothes skin, making it the perfect remedy for post-operative or laser treatments.
£190.00
With help from the Y Theorem Bio Cellulose Facial Mask, stress can never get the better of your complexion.
Specially designed to comfort overworked skin, this face mask delivers an abundance of soothing, hydrating and softening benefits. An infusion of NACY2 promotes healthier skin by neutralising free radicals, whilst ectoin provides protection from environmental aggressors, such as pollution. Any signs of irritation are calmed and overall skin appearance is brightened, leaving you with nothing but a picture-perfect complexion.
£20.00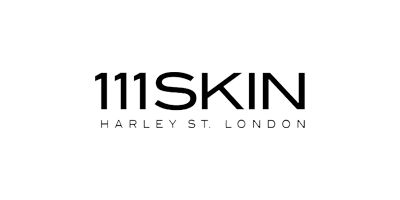 111SKIN is the brand that's here to awaken, renew and nourish your skin. Using science-led, surgically-inspired formulas, 111SKIN has a line of products that boasts the highest levels of efficacy.
From face masks to eye serums, each product is enriched with high-tech ingredients that quickly bring impressive and incomparable results. Their NAC Y2 formula was created in collaboration with space scientists to protect astronauts' skin from ageing in space and if that isn't ground-breaking skin care technology, then we don't know what is. Harnessing the power of potent amino acids that encourage collagen, aloe vera (a natural skin conditioner), hyaluronic acid as well as glycerin and retinol, the 111SKIN collection is second to none when it comes to reviving and rejuvenating your complexion.
Whether you're looking to lift your eyes, diminish fine lines or brighten your overall visage, turn to 111SKIN's powerful range to help you achieve gorgeous, glowing, youthful-looking skin.
Why We Like 111SKIN
"After seeing their skin-enhancing results on Made in Chelsea star Frankie Gaff, we knew that 111 Skin was a brand we needed to stock up on. Creating a huge variety of elite skin care remedies, this company focuses on fusing high-end technologies with potent ingredients, turning back the time on our complexions. We love the Space Defence Bright Eye Lift Gel for gravity-defying, out-of-this-world results that abolish the likes of fine lines and wrinkles."
Ellie Child, Editor
Where can you get 111SKIN products in the UK?
You can buy 111SKIN products from a variety of retailers in the UK, including Look Fantastic, Cult Beauty and Harrods. Other places to buy products include Harvey Nichols, Amazon and more.
But with such a saturated market, it can be tricky figuring out which is the best place to buy 111SKIN products for the cheapest price. That's where we come in. Cosmetify helps by showcasing all the prices from multiple retailers and letting you order online. This means we compare the costs so whether you're looking for anti-ageing skin care, face oils & serums, day creams plus lots more, you can easily find the cheapest price on all your favourite bits and bobs.
And if your go-to products are out of stock; you can easily set up an alert and we will let you know when it's available again. Win-win!
Frequently Asked Questions about 111SKIN
Does this brand test its products or formulas on animals?
This brand's whole line is cruelty-free which means they don't test their products or formulations on animals.
Are their formulas and products free from silicone?
They do have some silicone-free products, which you can find by using our site filters.
Do their ingredients feature Sulphates?
Some of their products contain sulphates (or sulfates). Filter these out by using our filters above.
Do these products have paraben-free formula?
Parabens are present in some of their formulations however they do feature some paraben-free products which are labelled across our site.