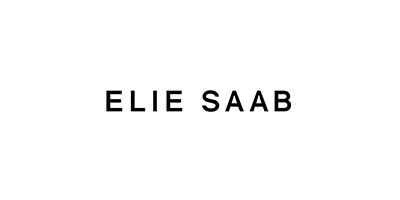 Elie Saab
Elie Saab is a Lebanese fashion designer and a self-taught dress maker. His interest for dressmaking started at the age of 9, where he designed and made clothes for his sisters. Saab began his business in the early 1980's, specializing in bridal couture and gowns, consisting of expensive fabrics, lace, Swarovski crystals, pearls and detailed embroidery - which add luxuriously chic qualities to his designs.
In 1997, Saab became well-known as the first non-Italian designer to become a member of the National Chamber of Italian Fashion, and by launching his first collection outside Lebanon, in Rome.
In 1998, he started his ready-to-wear collection in Milan, as well as an accessories line (shoes, handbags, jewellery and belts) and later that year he signed a contract with Beauté Prestige International, which enabled him to create a line of fragrance and cosmetics within his brand.
Saab's main workshop is based in his hometown of Lebanon and his additional workshops are based in the fashion hot-spots of Milan and Paris. His couture collections are available internationally in London, Paris and Beirut, while his ready-to-wear clothing range is widely-accessible in 160 retailers, as well as his own boutiques.
In 2011, Elie Saab introduced his first fragrance, Le Parfum – a beautiful, ultra-feminine scent that combines florals and woody notes –to create a light and elegant fragrance. Now Elie Saab offers 8 different fragrances that compliment his Haute Couture pieces, as a way to enhance inner self-confidence in all forms.
His fashion, just like his perfume, is in great demand in the world of the beautiful and the wealthy, as the aim of Saab's brand is to create products and fashion items that will make you feel extraordinary about your individuality.