Creed
Discover the Creed selection of women's eau de parfum, eau de parfum for men and bath & shower gels. Make sure that you create a brand alert so that you are always aware of product sales and deals.
49 products found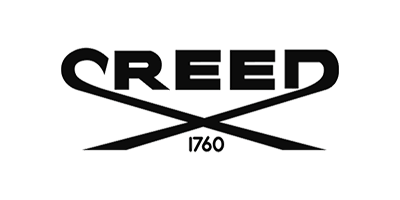 You have to travel all the way back to 1760 to begin Creed's unique story. In that particular year, the newly founded company, then a tailor's, delivered a pair of scented gloves to the newly ascended King George III. It was the start of a long and fruitful relationship with Europe's royal families, as Creed created a succession of exquisite designs for such notables as Queen Victoria and Napoleon III.
By the time the company decamped to Paris, it was already crafting its own unique house fragrances. In time, the number of these fragrances would exceed 200, as generation after generation of Creed artisans sought to uphold the brand's distinctive creative spirit.
Today, these traditions are given new impetus by Oliver Creed, 'Créateur Parfumeur' and a direct descendant of the company's founding father. By scouring the world for the finest natural aromas, this latter-day Creed ensures that his laboratory is capable of producing timeless fragrances that burst with life.
Where are Creed products sold in the UK?
You can buy Creed products from a variety of retailers in the UK, including Allbeauty, John Lewis and Selfridges. You can also buy their products from Harrods, Harvey Nichols and more.
But with such a saturated market, it can be tricky figuring out which is the best place to buy Creed products for the cheapest price. That's where we come in. Cosmetify helps by showcasing all the prices from multiple retailers and letting you order online. This means we compare the costs so whether you're looking for women's eau de parfum, eau de parfum for men or bath & shower gels, you can easily find the cheapest price on all your favourite bits and bobs.
Better still, we even show you their delivery costs so there's no nasty surprises once you hit the checkout.
Frequently Asked Questions about Creed
Will I find alcohol in any of their products?
They avoid including alcohol in their formulas where possible.