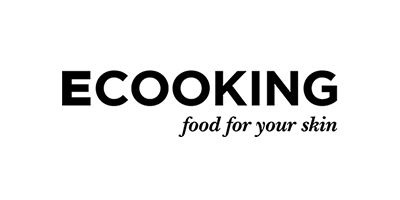 Ecooking
Feed your skin with the wholesome benefits of Ecooking – a Danish skincare range enriched with organic and natural ingredients. Founded by skincare expert Tina Sogaard, this brand focusses on powerful formulas that deliver out-of-this-world results, so don't go judging it by its cover.
The road to creating these problem solvers began when Tina experienced a skin crisis of her own, which left her looking "tired" and "grey". With knowledge of the industry, she rounded up some of the best skin-enhancing ingredients and mixed until she restored lustre to her skin.
As the ingredients got better, word began to spread. Soon beauticians and retailers were eager to get their hand on Tina's miracle workers. Today, Ecooking consists of an extensive range of paraben-free serums, creams, balms, masks and more for you to take advantage of.
The Day Cream, for example, contains potent ingredients such as shea butter to rejuvenate the skin throughout a busy day. This, as well as all other products, is available at an affordable price because Ecooking looks out for its consumers.