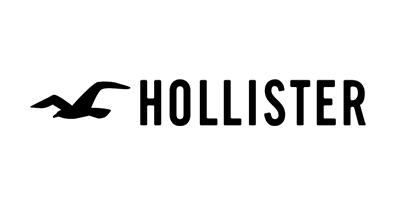 Hollister
American fashion brand Hollister, also know as Hollister Co, is a famously known designer label, that's parent brand is Abercrombie & Fitch. It offers Californian' style clothing, accessories and fragrance items that are aimed at a younger audience, in comparison to Abercrombie & Fitch.
The official store scent is the popular cologne, SoCal, which is the distinctive scent that is used to spritz on the merchandise every day as a marketing tactic to help draw customers in to shop.
In 2001, Hollister released its first signature fragrance 'Hollister Co.' for both men and women, but it was later discontinued. However, new fragrances are always being released, in the form of fragrance mists, perfumes and colognes.
Their fragrance line captures all of the wonderful and alluring aromas of Californian summers. Think beautiful beaches and warm sunsets. With their newest fragrances, 'Wave for Her' and 'Wave for Him', they have introduced a fresh, cool and spontaneous scent for both the Hollister man and woman.
Discover our captivating collection of Hollister fragrances that will transport you to the hottest summer days.