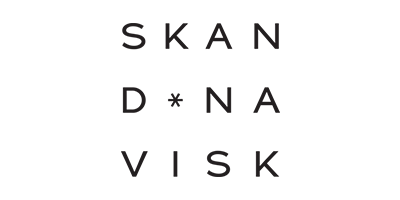 SKANDINAVISK
Sorry, we currently have no products for SKANDINAVISK at this time. Sign up for updates below.
Skandinavisk began when two Englishmen fell in love with two Scandinavian women. It wasn't just their new wives who left an indelible impression on the duo's hearts, however. They also found themselves entranced and inspired by the Nordic region itself.
Fifteen years of travel and experience across Scandinavia illustrated the region's abundance of local flora, as well as the culture's thoughtfulness. The two men therefore decided to take their impressions of Nordic life and place them within a collection of exquisitely designed fragrances.
Whether the inspiration be a Copenhagen garden, or else the frost-resistant plants of the north, the brand always seeks to produce a perfect representation of aromas and sensations. If you've explored the region before, you'll find a single inhalation to be instantly transporting, while those who have never set foot on Nordic ground find their horizons instantly broadened.
This wonderful collection takes in diffusers, candles and perfume oil – each and every one designed to spark the imagination and delight your senses.