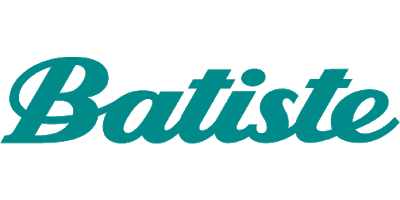 Batiste
Batiste have been creating their time-saving dry shampoos for over 40 years, and have earnt themselves the title of the UK's #1 dry shampoo brand for over 30 of those years. With their affordable, quick way to great looking hair, it is no wonder that their heavenly scented dry shampoos are the nation's favourite grease-destroying product.
Acting as a tool to combat oily hair in between washes, Batiste have created a selection of innovative products that both style, scent and mask greasy locks. It is because of their dual functionality and sumptuous scents that Batiste are used by millions all over the world in 60 countries.
All of their products comply with the European regulations, and Batiste have always been dedicated to ensuring that each and every one of their products is safe to use. So much so, that they go through a strict testing procedure at independent laboratories before any of their products are launched into the consumer market. All products have been certified as safe, however it is worth noting that as with any beauty product, occasionally an adverse reaction can occur.