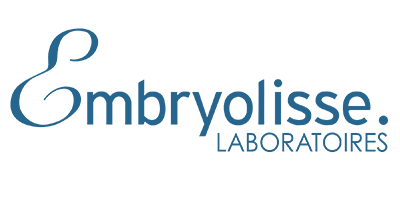 Embryolisse
With more than 60 years of experience in the Dermo-Cosmetic field, Embryolisse having been creating skin-saving products for all skin types.
Their story starts in 1950, where a dermatologist had recently created the famed Embryolisse Lait-Crème Concentré, which sold millions worldwide. Since then, the ingenious folk behind Embryolisse® Laboratories have updated and improved certain formulas to bring out the best in your skin. With this new-found success, Embryolisse extended their product line to cater to all skin needs and types.
Embryolisse truly respects the natural balance and composition of the skin and bare this in mind when creating their ingenious products. Catering for both the face and body, they have embedded their 60+ years of experience in the Dermo-Cosmetic field to each and every product, providing suitable results every time. Recommended by leading dermatologists, the Embryolisse collection help to restore elasticity and skin tone whilst adding a barrier of protection. The formulas aim to keep the biological balance intact, keeping your skin looking and feeling its best.
By using the most up-to-date research and renowned technology, Embryolisse keep their consumers' skin needs modernised and relevant.
Discover the range below.
You've viewed 32 of 40 products