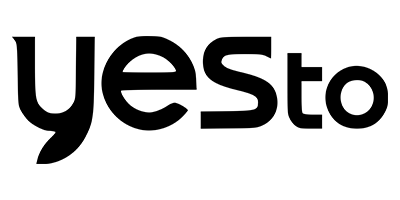 Yes To
A young and vivacious brand, Yes To was born in 2006 in California, brought to life by two friends who wanted to create all-natural skincare made from fruit and vegetables.
Known for their creative blends of tomatoes, carrots and cucumbers, Yes To is a skin-loving, guilt-free and affordable brand that feeds your skin with nothing but gentle, effective and protective ingredients. 100% free from toxins and 100% filled with love, each product promises to satisfy your skin with their soothing, nourishing and radiating properties.
Focussing on every skin concern, Yes To is committed to hydrating your dryness, soothing irritation, combatting blackheads, brightening dullness and purifying every skin type. Their bottles of goodness aren't just for your face either, with super-natural products for your hair, lips and body, you can radiate health and wellness from your head to your toe.
Every product is made with at least 95% natural ingredients, recommended to us by Mother Nature, and they're all Leaping Bunny and PETA certified, which means they're completely cruelty-free.
Buying cruelty-free is becoming a bigger concern for many consumers, so why not take a look at our entire range of cruelty-free products or take a look at our favourite cruelty-free hair care brands and products.
You've viewed 32 of 128 products